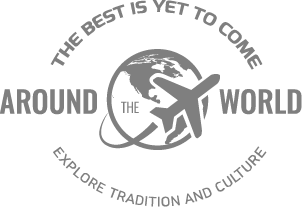 Luxury Cycling & Hiking Southwest for Spring's Desert Bloom
Press Release:  SCOTTSDALE,  AZ,  Jan.  11,  2016 – Pioneers  of  self-­guided  cycling  vacations, Pure  Adventures (http://pure­adventures.com/), combines five days of moderate  self­-guided  cycling  and  hiking  with  high-­end  accommodations accessing  the  coveted  winter and  spring destinations of Scottsdale and Sedona, Arizona.
From  now  through  April  30,  2016,  dependable,  abundant sunshine  over  southwest  desert scenery and the promise of an El Niño­enhanced spring desert bloom embrace  active  vacationers on a tour designed to  keep life uncomplicated and flexible on bike  and  on  foot.  This  new  itinerary  is  a simplified version  of  more  challenging  U.S.  road  tours traditionally  featured by  Pure  Adventures and  is  designed to  offer  an  active  getaway while leaving time for luxury and relaxation at two of Arizona's most enticing  resort  towns; North Scottsdale  and Sedona.
This  self­-guided  biking  and  hiking  trip  is  perfect  for  the  casual  road  biker  and  outdoor  enthusiast looking  for  a  short  five  day  warm­ weather getaway this winter or spring.   Deluxe  Arizona  Cycling  &  Hiking  Tour is  from  $1,595 per  person,  double,  inclusive  of  transfers,  luggage  service,  orientation  with  expert  staff  covering  GPS (Garmin touring)   and  route book ,  two nights lodging each at Four Seasons Troon North  Scottsdale,  nestled  into  the  foothills  of  Pinnacle  Peak, and  Enchantment  Resort  of  Sedona,  gloves,  helmet  and  specific  pedals  when requested  with  optional  bike rental  (from $150),  detailed route book with maps,  cue sheets, suggestions for stops, water,  visits, restaurants,  attractions,  telephone  assistance  throughout,  pre ­travel  assistance,  documentation and planning support. This tour can be arranges for as few as two people with a slight price increase. On­yourown meals are available at a variety of venues and spa services at the hotels are add­ ons. Guests  cycle  an  average  20  to  30 moderate  miles  on  Days  1  and  2,  and  enjoy  hiking  options  on  Days  3  &  4. For  additional  details  please  see:  http://pureadventures.com/show­tour/166/US+Deluxe+Arizona+Cycling+&+Hiking+Tour.