How To Be A Group Travel Leader & Travel For Free!
We really love guiding groups through some of the most beautiful places on the planet. Travelling with people who have come together to experience something together is something pretty special to be a part of. There are all sorts of reasons people choose to travel together, from families who haven't seen each other in years looking to reconnect, to co-workers travelling as part of a business retreat, where the end goal is to strengthen their relationships and have some fun along the way. Whatever the reason group travel is never a bad idea, and it can benefit the organizer aka "Group Travel Leader" (has a nice ring to it, doesn't it?)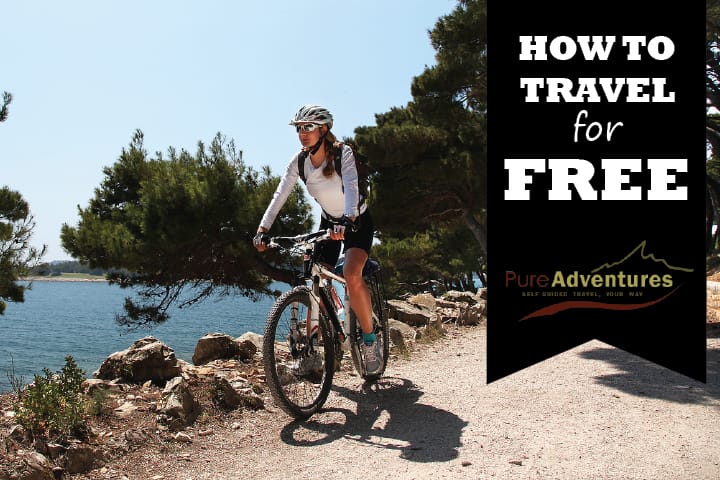 Traveling for free may sound like a joke, but when it comes to traveling as a group with your friends or a cycling club, we don't kid around! Did you know Pure Adventures offers incentives for groups – beginning with 4 persons? The larger the group, the better the incentives can be, or the more negotiating power a group could have. It is possible to earn FREE, yes FREE travel for the tour organizer – and that person could be you! Pretty crazy, right? We don't think so – it's just our way of saying thanks for trusting us to make you look like a travel organizing super star that you are!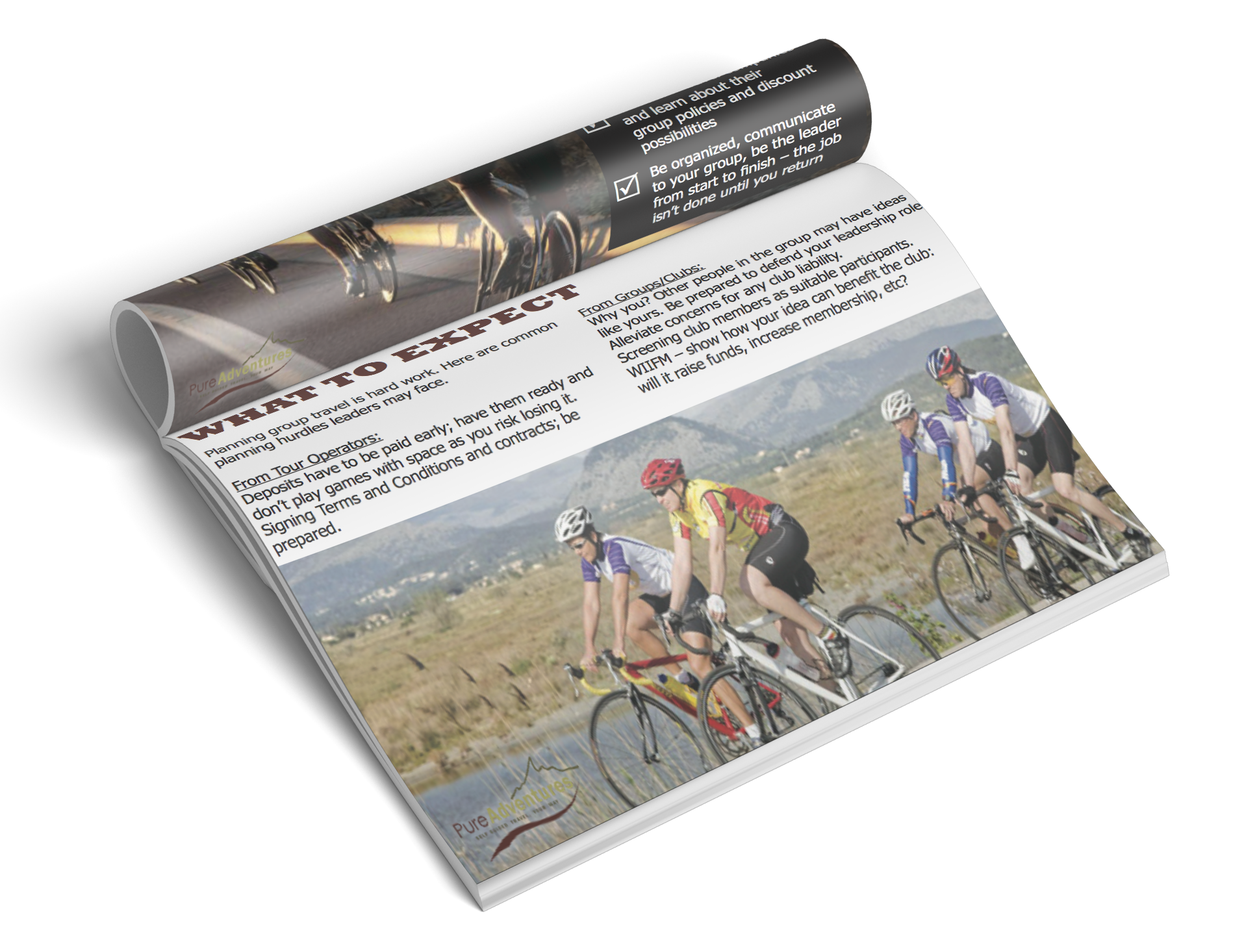 Excited yet!? Thought so. If you'e still here it means you didn't click on the links above that'll take you to our Quick-start guide to organizing group travel…there, you missed another one. That's ok! CLICK HERE to download our guide to become a travel leader super star, and possibly earn yourself a free trip!

Ok – what are you still doing here…get your group together. We can't wait to see you soon!