Taveling single or solo ? They are not the same thing!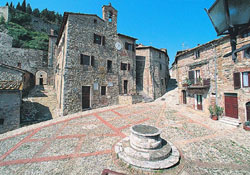 When we talk about traveling single we are referring to a person who is traveling with other people but is not sharing a room. We price single supplements on our tours this way. So, typically a single traveler does the same tour as the other people in a traveling party. Therefore, based on the needs/desires of the traveling party, we refer single travelers to other sections.
Traveling SOLO - you loner you! Why not? Nothing more peaceful than conquering a bit of road all on your own! We are not always able to accommodate solo travelers unfortunately. Costs of operating a trip for 1 person sometimes are prohibitive as you have to take on the costs of all transfers and orientation, etc that are normally shared costs.
Having said that, we do welcome solo travelers on the following tours:
Salzburg to Prague
Czech Republic - Viena-Prague
Germany - Prague to Dresden
Ireland Tours - any of our offers there would be a good recommendation