A key component to our self guided offers, as well as any custom guided trip, is our off-site support. This is one of the key areas that does differentiate Pure Adventures and all of our brands from many other self guided offers that can now be found.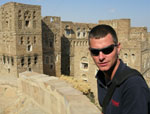 We take this part of the tour inclusion services very seriously. Going self guided requires some independence, and it offers a great reduction in price from a guided trip, but we do not leave you to your own devices should you need help. In fact, we are here to encourage you with the fact that indeed we are always behind the scenes and ready to help should you need it!
For starters, we will meet you on every trip we provide with an orientation. Getting you started with an orientation is, in our experience, the best way to ensure you are well arrived, comfortable, and confident to start out. If you have never gone on a self guided trip before, then this first meeting will no doubt give you tremendous confidence to set out.

We will meet you at an appointed time to go over the tour. We will go through the road book, explain the system of routes, maps, and cue sheets. We 'll show you were to find the suggested visits, restaurants, and other sites and services we want you to know about and discover each day. Our staff member will spend at least an hour or as much time as needed to answer your questions and get you ready. We will also get you set up on the bikes and show you what you need to know to operate GPS devices, and other bike related operations.
Once the orientation is complete, we will leave you and may not see you in person again. If all goes according to plan, we probably won't hear from you either. But, if you have questions or need help with anything, you will have our staff or represenative contact number in country where you are traveling. You can call anytime during the normal daylight hours when you are normally out on your bike. We keep hours from about 8am to 8pm in general. You should not be riding outside these hours and should not therefore need to reach us. However, you are welcome to call after 8pm back to the USA to reach our sales staff which is on average about 8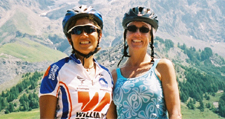 hours behind central European time.
Our "emergency support" or 'on call' support is there to help you with any of these possible questions or situations:
Bad weather - you want to get a taxi or transfer by vehicle instead of riding in bad conditions; we can help arrange that!
Sickness/illness - you need a transfer, a pharmacist or doctor, or other service - we can help.
Hotel problem - if you have any issue with a hotel you should first try to resolve it with the hotel management, but in case you are not getting satisfaction, you must call us to let us know so we can assist while you are still at the property.
Bike problem - if you have any major mechanical problem, you need to call us. Flat tires do not count - we emphasize in many places that you need to know how to fix your own flats before you come on your trip, and we even give you some info about how to do that with the tools we provide on the bike.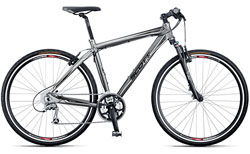 Other - if you need to make a change, leave early, want a special visit, exclusive restaurant reservation, etc, then you are welcome to call our local office to get some help and advice.
Luggage transfer - we handle this every day that you change hotels! This is included. We manage this in a variety of ways, but we always get your luggage moved to the next place and have never lost a bag yet in 19 years! (knock, knock!!) This is one of the big advantages of our tours which leaves you to relax and ride.
Vouchers - in most countries we do work with vouchers which will be given to you at orientation. You use these at hotels, restaurants, and with taxis and other prepaid services.
More? We are here for your prior to travel and post travel. We can advise about trains, how to get around, and we can book trains, car rentals, and other services. (all but the airfare!) Post travel - we want to hear from you! Let us know about your trip and complete our satisfaction survey so we know how things went and if anything needs to be corrected or someone deserves a compliment - we want to know!
On tour support is something we pride ourselves on. We do want to be there to provide that little bit extra, but we are also here to say that this is a self guided trip and part of the adventure is you doing this on your own. We want to encourage to interact with locals even if you don't speak the language. Go explore, do what you want to do, and take satisfaction that you can do it! The reward of completing your first self guided trip or a self guided trip in a country with a language you don't speak will add a layer to your travel experience that you will not have anticipated but which will bring you everlasting satisfaction!