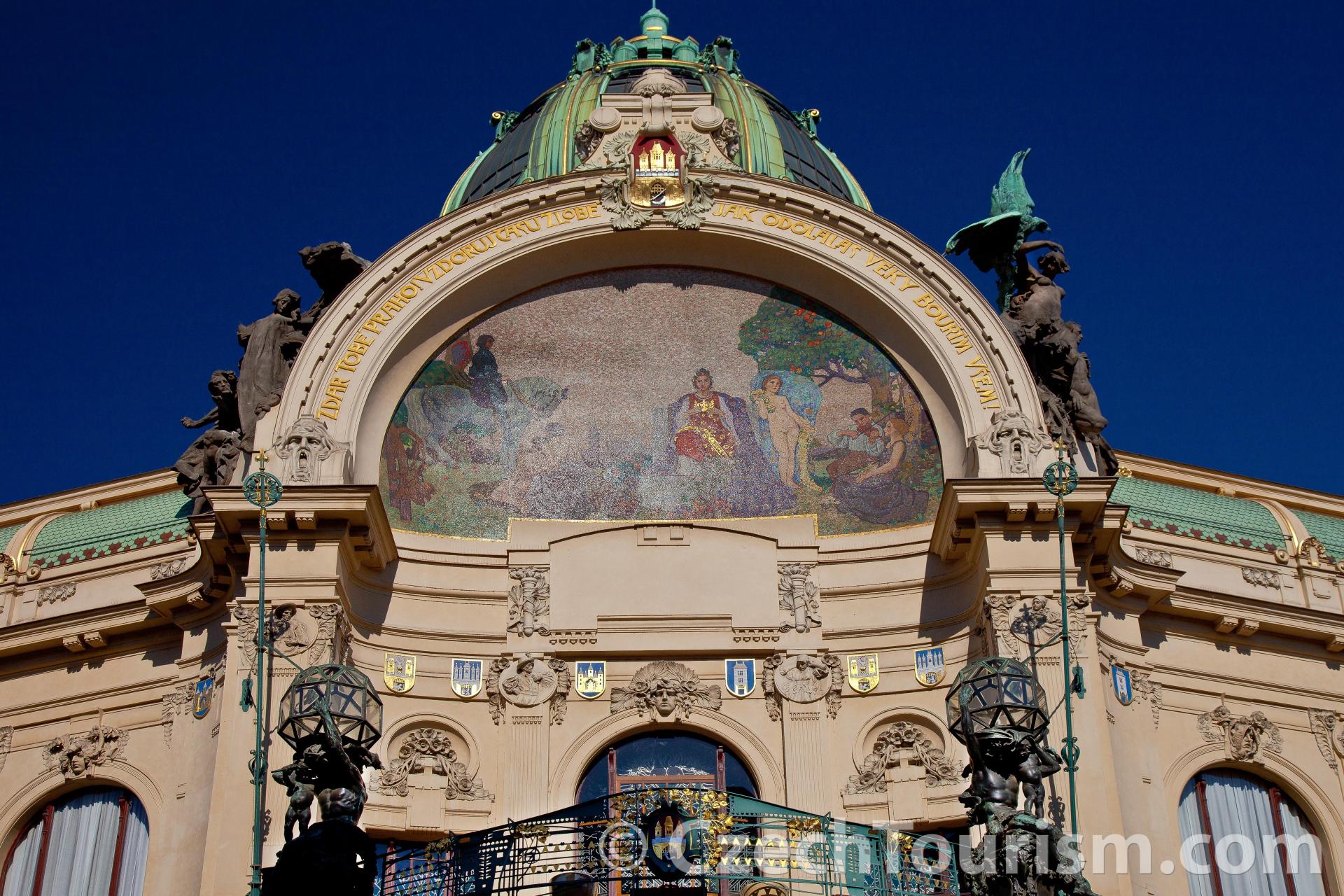 Czech Republic – Salzburg to Prague Bike Tour
from 1335 Euros
For the fit biker, Pure Adventures Tours offers a comprehensive cycling vacation package that takes you from the towering castles of Salzburg to the spires of Gothic Prague. This eight-day, self-guided tour is the epitome of European travel. For the outdoor enthusiast and bicyclist, winding river paths take you past ... Read More
Reviews

Difficulty

Tour Type

Self-guided hybrid cycling (level 3)

Availability

Duration

Distance
Day 1 | Salzburg - St. Gilgen (49 km / 31 miles)

Start in Salzburg, impressive town situated on the banks of the Salzach River and where the composer Mozart was born and raised. We will meet you at 9am in the lobby of your Salzburg hotel for your orientation and set up your bikes before starting your ride. The previous night is not included in our price, but we can help book extra nights. On this first day cycle along the Mozart cycling path. This winds its way through beautiful Alpine countryside, the Salzkammergut, along the Mondsee and Wolfgangsee lakes to St. Gilgen where you spend your first night. Dinner on your own, with our recommendations included. 
Hotel Gastof zur Post





St Gilgen
At the Gasthof zur Post you can come and enjoy the extraordinary ambiance created by the combination of the old world and new design. For as far as the exterior of the building may be original and familiar, the inside is extremely creative and fascinating with a love for detail so apparent in the recently renovated rooms. Here it is simply natural that everything is fitted together in a perfect picture of harmony. Green Loden, a great deal of wood and antlers and you will be really surprised at the originality of the way these materials have been worked in.. The open baths found in many of the rooms are an unforgettable experience. The bathroom is not stuck in a corner as in many other hotels but it has been made into an essential component for recuperation and relaxation. With a great love for detail. And with many fascinating ideas.

';

';

';

';

';

';

';

';

';

';

';
Profile
Salzburg to Prague Cycling Tour
Day 2 | St. Gilgen – Gmunden - Linz (59 km / 37 miles)
Today you will cycle to Bad Ischl at the foot of the 1450m high Katrin Mountain. Here you can visit the Imperial Villa, the summer residence of the Austrian Emperor. Continue along the river Traun to Lake Traunsee where you will see the major highlight of the day, chateau Orth, situated on an island in the middle of the lake. Transfer by train from Gmunden to Linz. Overnight in Linz. (B)  
Hotel Wolfinger




Linz
Hotel Wolfinger is located in Linz's beautiful main square, which has a history that extends back to the 15th century. The hotel gracefully combines progress and tradition – incorporating the comfort and convenience of a 3-star city hotel as well as the charm of historical stone walls, right in the center of Linz.

';

';

';

';

';

';

';

';

';

';

';
Profile
bicycle tour from Salzburg to cesky krumlov to prague
Day 3 | Linz - Cesky Krumlov (47 km / 30 miles)
Cycle from the Danube river valley up into the hills that form the border of the Czech Republic and Austria. In Vyssi Brod is one of the most venerable monasteries in the Czech Republic, built in the late 13th century. Transfer by car from Vyssi Brod to Cesky Krumlov. The town of Cesky Krumlov is a wonderful visit and a great walking town; we will give you good restaurant recommendations like always for this night.
Overnight in Cesky Krumlov; hotel Pelegrin or Arcadie. (B) 
Hotel Peregrin




Český Krumlov
Hotel Peregrin is located in a house of medieval origin dating back to the 15th century. We respect the unique historic value of the building and combine it with modern furnishings and design objects in an original and harmonic fashion. During the reconstruction we have also taken great care to preserve and develop unique features. In the hotel you can find solid hardwood floors, custom-made wooden doors and made-to-measure furniture. Each room in Hotel Peregrin is unique with both its furnishing and set-up. All of the famous sites of Český Krumlov are only a few steps away from Hotel Peregrin. You can easily walk to see the famous Český Krumlov Castle and Chateau, view a performance on the unique revolving auditorium or to one of the several museums. The center of Český Krumlov is ideal for romantic walks letting you directly experience the authentic atmosphere of this historic town

';

';

';

';

';

';

';

';

';
Profile
bicycle tour from Salzburg to cesky krumlov to prague
Day 4 | Cesky Krumlov – Ceske Budejovice – Hluboka nad Vltavou (42 km / 26 miles)
Cesky Krumlov has an unparalleled medieval town center, and an ornate chateau and tower overlooking the town. From here cycle to Ceske Budejovice, home of the real Budweiser beer where it has been brewed for the past 700 years. Finish by cycling to Hluboka nad Vltavou where you stay tonight. The Tudor Gothic chateau in Hluboka nad Vltavou is one of the most beautiful chateaux in Bohemia. Dinner on your own. (B) 
Hotel Podhrad





Hluboka nad Vltavou
Dear guests, visitors to South Bohemia. If you are wondering where to spend a romantic weekend, relax and forget your everyday worries or actively spend a few days of your holiday, we welcome you to stylish Hotel Podhrad. We hope that we will be able to offer relaxation in our comfortable rooms, pamper you in our wellness centre or tempt you to try some of the delicious meals in our restaurant.

';

';

';

';

';

';

';

';

';

';

';

';
Profile
bicycle tour from Salzburg to cesky krumlov to prague
Day 5 | Hluboka nad Vltavou – Pisek (53 km / 33 miles)
Today you start out by cycling from Hluboka through Tyn nad Vltavou to the historical town of Pisek. The oldest bridge in Bohemia, built in the 13th century (older than Charles Bridge in Prague), crosses the river at Pisek. Legend has it that the bridge is named Jelení most (Deer Bridge) because the bridge was to be named after the first one to cross it. That privilege, however, unexpectedly went to a deer, which suddenly leaped out of a nearby forest and traversed the bridge! Overnight in Pisek, dinner on your own. (B) 
Hotel Biograf





Pisek
The Biograf Hotel is a modern image hotel right in the center of the royal town of Pisek. It is located in the immediate proximity of the Dean's Church and the renovated Gothic castle moat Parkan. The history of this location is enhanced by a unique archaeological discovery within Central Europe: the Bronze Age burial tumuli. The building of this four-star hotel has been designed by the architect in such a way that its modern design and the history of this building object have connected in an ideal way. As early as at the beginning of the twentieth century the building housed the first permanent cinema biography in the South-Bohemian town of Pisek. Despite this fact, the hotel accommodation offers everything a demanding guest needs: accessibility, access adapted for wheelchairs, comfort, convenience, airiness all this in a family-type hotel. It has to be pointed out that in 2006 the construction was awarded a prestigious prize.

';

';

';

';

';

';

';

';

';

';

';

';
Profile
bicycle tour from Salzburg to cesky krumlov to prague
Day 6 | Pisek – Pribram (64 km / 40 miles)
The highlight of this cycling day is Zvikov Castle on a rocky hill overlooking the confluence of the Otava and Vltava rivers. It is known as the "Queen of Bohemian castles" due to its majestic position. Next stop is Castle Orlik, on Orlik Reservoir. At Vysoka u Pribrame there is the memorial to the Czech composer Dvorak. Continue on to Pribram, which has a longstanding legacy of mining. Silver, lead and other metals were mined here from the 12th Century. Overnight in Pribram in Time Cafe or quaint Penzion Dlouha, quite different from some of the slightly larger hotels of the past nights. (B) 
Penzion Dlouha




Pribrham
Stylish family boarding house in the centre of the old part of Pribram; 2-3 star level; single, double and three - bed rooms, WC, shower, TV; some rooms with the terrace, breakfast; suites with the kitchen and the terrace

';

';

';

';
Profile
bicycle tour from Salzburg to cesky krumlov to prague
Day 7 | Pribram – Prague ( 50 km / 32 miles)
The cycle from Pribram to Prague first takes you to the town of Horovice and its Baroque chateau, and then to the Gothic castle of Karlstejn atop a wooded hill. This sturdy castle, founded by Czech King and Holy Roman Emperor Charles IV, once guarded the Czech crown jewels. Overnight in Prague and free time to visit the city; dinner on your own. (B) 
Hotel Constans





Prague
Hotel Constans is located in the historical center of Prague - directly under Prague Castle. There are 31 spacious luxuriously furnished rooms. Due to its location and larger than standard rooms, it is the ideal place not only for business clientele, who especially appreciate the quiet environment in the centre, but also for those, who wish to spend unforgettable moments in historic Prague's romantic environment.

';

';

';

';

';

';

';

';

';

';

';

';

';
Profile
bicycle tour from Salzburg to cesky krumlov to prague
Day 8 | Prague
Prague is the "city of a thousand spires". The Charles Bridge, the Old Town square and Prague Castle, the largest castle complex in Europe, are great places to visit. If you need an extra night, we can book them; this would be easiest at the same hotel as last night. Contact us for rates. 
bicycle tour from Salzburg to cesky krumlov to prague
The tour package inclusions and exclusions at a glance.
- 7 nights accommodations in superior quality inns and small hotels
- Breakfast daily (usually a hot/cold buffet)
- Luggage transfers from hotel to hotel
- Local emergency support throughout the trip
- Cell phone rental (for local calls only - to our support)
- Transportation as in program
- Orientation on day 1 which includes a meeting at the first hotel
- Riding routes with maps and cue sheets
- Suggestions for visitation and dining
- Bike delivery, pickup, and fitting
- GPS (1/group or couple).
Lodging
Accommodation: 7 nights in charming 2/3/4 star guest houses and small hotels. A number of dining options exist in or within short walk of each property. All accommodations include private bathroom and a variety of other amenities. Hotels included:
- Hotel Gastof zur Post****
- Hotel Wolfinger***
- Hotel Pelegrin***
- Hotel Podhrad****
- Hotel Biograf****
- Time Cafe***
- Hotel Constans****
** Please see Itinerary tab for more information **

Prices
Austria - Salzburg to Prague self-guided

Double Occupancy 2 persons:

1385 €/person

Double Occupancy 4 persons:

1355 €/person

Double Occupancy 6 persons:

1335 €/person

Single Supplement:

350 €/person

Solo Supplement:

607 €/person

Austria - Salzburg to Prague guided

Private group of 4 to 7 participants:

2145 €/person


Private group of 8 or more

1945 €/person


Note
: if you are looking to join an existing guided group, July 10-17 and August 21-28 are open for individual bookings.
Hybrid Bike Rentals are are available for a supplement of 105 euros, please see the bike information below for details.
How do our rates compare?
See
Why Pure Adventures is Better
We include more services, respond quicker, and are there for your entire trip not just part of it. As a US based company, you can pay conveniently and securely. Call us toll free now 800-960-2221 (USA/Canada 8am-5pm MST); or
eMail Us
we respond same day to all emails. Our goal is to be better, respond quicker, and save you both time and money. We may not always be the least expensive, but we will be the best value for the money and time. Don't forget, we offer many destinations and will help you choose the best one for you. Let us help you and make your vacation easy!
Tour Details
Duration:
7 nights / 8 days
Dates:
April through October; You can go any date subject to hotel availability. See a list of events below to help you choose some dates.
Self guided or guided:
available on request from April through October.
What is self-guided cycling?
Level 3
-
Moderate plus;
terrain is flat to rolling; itineraries can be adapted for longer ride options.
Tour Highlights:
- Enjoy this undeveloped former communist controlled area of the Czech Republic to discover castles, artisans, and charming people. - Try an original Budweiser in Ceske Budejovice - This trail has a superb combination of landscape, chateaux, and three fabulous cities. - Guided trip dates: July 9-16 or August 20-27, 2018; or any date for groups of 4 or more.
Need to Know:
- This tour can be booked as a self-guided or guided tour. We can also arrange private guided group with 4 or more participants. Please inquire to join a set guided departure or set up your own - Hotel in Salzburg is not included but is strongly recommended. Please contact us for rates.
Events
Cesky Krumlov
- The Festival of the Five-petalled Rose
(usually mid-June) - Historical Renaissance festival with parades of people in medieval clothes as well as music concerts.
http://www.ckrumlov.info/docs/en/slavnostipetilisteruze.xml
- Festival of Chamber music
(End of June - early July) - Festival of the classical music with the longest tradition in Cesky Krumlov. Part of the festival comprises of 'Music through the Ages' where music can be heard on the tour route of Cesky Krumlov Castle.
http://www.ckrumlov.info/docs/en/festival_komorni_hudby_2012_fotogalerie.xml
- The International Music Festival
(Mid-July to Mid-August) - Largest of Cesky Krumlov´s festivals. It has been going since 1992 and includes music of all periods with the participation of renowned instrumentalists, singers, chamber ensembles, choirs and symphony orchestras.
http://www.festivalkrumlov.cz/en
- Festival of Early music
(July) - Medieval, Renaissance and Baroque music played on original musical instruments where the original musical sources and the customs of interpretation of the period are respected.
- Jazz at the Summer´s end
(Early September) - International jazz and alternative music festival. In addition to traditional venues the spontaneity of cafes, small bars, squares and unusual spaces are used for performances.
- Celebrations of St.Wenceslas
(September) - Autumn fair, celebration of good food and drink, theater pieces, and concerts for St.Wenceslas Day (Patron Saint of the Czech Lands).
http://www.ckrumlov.info/docs/en/atr512.xml
Prague
- International Prague Spring Music Festival
(May–June) - International music festival featuring orchestral and theater series, church concerts, recitals, morning concerts chamber music and symphony orchestras.
http://www.festival.cz/en/
- Khamoro
(May) - Roma Festival strives to show the richness and complexity of Roma culture and traditions. The festival is divided into 3 sections: professional, cultural and media. The festival strives on the one hand to present Roma culture, art and traditions as an integral part of Czech, European and world culture.
http://www.khamoro.cz
- Verdi festival
(August-September)-traditional festival of Verdi operas.
http://www.opera.cz/en/
- Prague Autumn
(September- October ) - International music festival.
http://www.strunypodzimu.cz/en
International Jazz Festival
(October-November). 
Best Time To Go:
March - May, August - October.
Average temperatures:
March: 46 °F (8 °C) 32 °F (0 °C)
April: 57 °F (14 °C) 39 °F (4 °C)
May: 64 °F (18 °C) 46 °F (8 °C)
June : 70 °F (21 °C) 52 °F (11 °C)
July: 73 °F (23 °C) 55 °F (13 °C)
August: 73 °F (23 °C) 54 °F (12 °C)
Sept: 66 °F (19 °C) 48 °F (9 °C)
October: 55 °F (13 °C) 41 °F (5 °C)
Options

Book a Car Rental in Austria or Throughout Europe
Get a Travel Insurance Quote: Travel Safe (US & Canada residents only)
Get a Travel Insurance Quote: Australia | New Zealand
Local Coordinator
Tomas is our man on the ground in the Czech Republic; we have worked with him for more than 10 years now and he knows his country and these routes by heart! A native of the Czech Republic, Tomas is fluent in English.  
Reviews

- Paula S./Canada

"Fantastic Trip! You folks really have this bike trip thing down. Every aspect of the trip was great..."
- Tom M./USA
 
Bikes Available on This Tour:
Trek or Scott hybrids:
Trek hybrids: TREK FX3 hybrid bicycles are a suitable choice for all our routes in Central Europe. They are lightweight, fast and capable of both paved and unpaved ride surfaces.
Trek FX3 Spec Sheet
| We have men's and women's frames in your size; and either a Trek or Scott Sportster 40 Hybrid may be assigned to meet your needs.
Rental Rate for this tour: 105 Euros
Included are:
Helmets, (one size fits all).
Computer (odometer)
Mudguards, rear light, bell
Pannier for hybrids - 1 per bike standard.
Handlebar bag with map reader, GPS, Cell Phone for local use
Puncture kit: Tire levers, spare inner tube, patch kit included
Lock included
Frame pump included
Pedals:
flat or with cages. Travelers may bring their own clipless pedals to have installed. If you bring your own pedals, please bring your own wrench to remove them from the bike at the end of the tour.
Carbon-fibre road bikes
Trek Domane and Silque WSD as well as E-bikes are available for a higher rental supplement for 270 Euro for the duration of the tour. Please inquire for rates and details.
TREK 900 Tandem are also available
: Our TREK 900 tandem bicycles are sturdy, strong and comfortable. The Alpha aluminum frame makes it light. Schwalbe Marathon Plus tires provide excellent puncture resistance, while the comfortable, upright riding position allows you to enjoy the view. The tandem bicycle comes with 20-liter capacity panniers.
Request your Tour Summary for this tour and also get the free Destination Guide by email.
The Tour Summary is a PDF document you can share with your friends and puts all the key info shown in different tabs here into 1 short compiled document. Our Destination guide will give you general travel info about this country; best time to travel, interesting sites, airports, weather, and more.