This weeks bicycle tour of Spain, near to Girona, covers the Emporda interior and coast. You cycle through the area of the Empordanet, also known as the Catalan Tuscany, for its beautiful countryside and incredible medieval villages. We start in Romanya de la Selva and end in the medieval town of Madremanya. Along the way you will visit wine cellars, olive oil mills, gastronomy museums like the marmalade museum! This tour is outstanding for the quality, the charm and the high gastronomy of the selected lodgings which are all very charming in their typical stone/tile style decor. A tour with this quality would be much higher price in Tuscany or Provence!
A reason to copy us: other tour operators are so envious of this special offer they are copying our program! When you compare, note our offer for very charming to deluxe accomodations while discovering the treasures of this sunny region. This tour offers coastal riding and also crosses the inland areas between Girona and the coast. Some of the village highlights include the medieval towns of Pals, Monells, Pubol; a Gold LEED certified eco hotel on the coast, the ruins of Empuries considered one of the most important archaeological sites in Spain! An optional extension to this 7 night trip takes you to Figueres where you can visit the Dali Museum; or conversely if you don't have that much time, we can cut the trip down to 5 nights as well.
Some Blog Reads: 5 Reasons to Cycle Catalonia | Sant Marti d Empuries | 5 Foods to try in Spain | Wines of Catalonia | 5 Towns to Cycle in Catalonia | Training in Spain | Hidden Gems of Costa Brava | Paella Recipe | Gazpacho Recipe | The Wonders of Barcelona | 3 Spanish Recipes |
Tour Details
General Tour Information
Duration: 8 days & 7 nights
Dates 2013: Any date On request from April 1-Oct 31, Can start any day of the week, subject to hotel availability for your requested dates.
Low season rates apply outside of the dates of March 24-April 5, and June 15-Sept 15.
Either hybrid or road bikes are available on this trip; depending on what bike you prefer, you will not ride the same route. So, note that if a couple wants to ride together they must select the same bike. Our hybrid bikes can travel on many unpaved bike paths that the road bikes cannot use; these bike paths are well traveled by cyclists and avoid car traffic.
A "Tasting Menu" is available as a supplement at several hotels we include which will greatly enhance the dining experience of what is already a gastronomic affair!
Level 2 - Moderate - flat to rolling countryside with a fair amount of unpaved, quiet routes. Some unpaved sections are gravel and rocky. Self Guided Travel - Learn More
Local Coordinators
Our local staff is there to help you during your trip; Bo lives in Catalonia and will meet you for orientation and provide emergency assistance throughout your trip.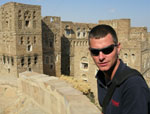 Customer Comments
"The trip was the most relaxing time I've spent in 20 years. I learned how to slow down. There were no TVs, radios, phones, internet or clocks. Just listening to the birds chatting outside the window was the music for the evening. We spent a lot of time speaking Spanish (and Catlan) while getting to know the hosts and other B & B world travelers. Thanks for a memorable vacation!"
- Mark M.

"The tour was GREAT, every day was like a treasure hunt, great new places to discover! the food, of course was unbelievable, and the best meals we had were at little places we discovered along the way for lunch, mostly three star cafes. the scenery was also unbelievable, the coast is great and the foothills were also fun and beautiful."
- Dan. G

"We had a great experinence. Terrific support and info from Maggie, Saskia and Dave."
- Al B.

"Your itinerary was really excellent and we all felt we got a true feeling for Northern Spain--the interior with the medieval villages and then the costa brava was wonderful."
- Jan T.
"We had a fantastic time and absolutely loved our trip. It will be a long time until we could ever go again, but we are already recommending the trip to our friends and family.!"
- Nancy A.
Itinerary
Click on a day to see that days itinerary.
DAY 1
DAY 2
DAY 3
DAY 4
DAY 5
DAY 6
DAY 7
DAY 8
What's Included

*7 nights deluxe lodging - basic or upgraded rooms, see below
* breakfast daily
* 4 top quality dinners* - upgraded price only
* luggage transfers
* local Girona based emergency support
* orientation and bike set up
* Day 2 and departure transfers
* road books with riding route maps and cue sheets, suggestions for visitation and dining. Additional services and stays can be arranged separately.

We have 2 price options; basic and upgraded. We believe that the upgraded version is absolutely worth it including the tasting menus and dinners that come with those superior catgory rooms. However, the Basic tour rate is at the same excellent hotels and offers some savings for those who don't want these extras.

Hostal Empuries: on the beach, this unique hotel is an historic property just next to the archaeological site of Empuries. The hotel is an eco-friendly LEED certified renovated property that uses onsite solar generated energy, recycles water, grows an extensive garden for its restaurant, is PVC free, all low VOC buidling materials, and more! Free yoga classes and a wellness ambiance! We are pleased to add this property to this tour, but book early and note the seasons; this hotel is not included for July and August bookings!
Accommodation: 7 nights in deluxe 3 and 4 star hotels. Included hotels are shown in the Daily Itinerary tab and at the base rate include: Hotel Historic**** standard or Jr Suite, Hotel Llevant*** standard or sea view room, Hotel Sa Punta**** standard or superior room, Hostal Empuries*** new wing/superior, Hotel La Placa**** standard or suite.
Options: Bike Ride options - separate itinerary for road only riding.
Hotel Upgrades as noted.
Girona stop overs
Bike rentals are extra; see the Bike Info tab.
Tour Rates
Price Per person based on double occupancy; included are upgraded rooms as mentioned in Whats Included :
Basic Tour Price:
Low Season: 1145 Euros per person
High Season: 1275 Euros per person

Upgraded Hotel Package with Dinners Mentioned*
Low Season: 1368 Euros per person
High Season: 1493 Euros per person
High Season: June 15-Sept 15

Single supplement when 2 or more persons are traveling but in separate individual rooms; note single occupancy but lodged in a double room; lower room categories can be had for lower rates than these if requested:
Low Season: 530 euros
High Season: 655 euros

Solo supplement (traveling alone): 685 euros or 815 Euros according to season

Tasting Menu option: Included in some cases in the upgrade version. There are 4 gastronomic dinners included in the above rates; you can go even higher to a sublime dining experience at each place. OR, you can simply choose to pay a supplement on your own at the restaurant and ask the tasting menu on 1 night.

Notes:

Hybrid Bike or Road Bike Rentals are available for a supplement of 105 or 155 euros respectively, please see the Bike Rental tab for all details about the bikes we offer.
Private transfer Barcelona or BCN to Girona: 230 euros for up to 4 persons.
Customize this trip for groups of 4 or more

(convert from euros)

You are important to us; so we make you thoroughly prepared and include:
Pre-trip travel documents: you will receive extensive information as a customer prior to your departure, see below. Upon confirmation of your tour we will send you some general information about preparations including passport info, training tips, and reading lists, cell phone rental, travel insurance, and more!

Upon final payment, we will send to you a complete list of documentation by email including Hotel List, contact numbers, itineraries, a packing list, regional information about sites, culture, regional specialities, important towns and historical sites, general France travel information, bike travel tips, vouchers, train travel tips, language phrases, holiday info, tour details, culture and customs tips, and much, much more!
Bike Info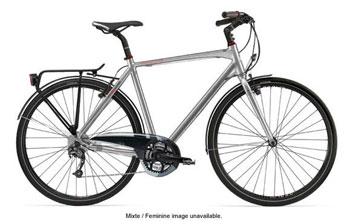 CANNONDALE Bike rentals are available for all tours in Spain. Click on our Rental Page link to know more about the Hybrid model on this tour. A road bike version of this tour is also available that includes a different ride itienrary than for the hybrid bikes. See the specs/details of our road bikes at this link: Road Bikes in Spain.
Cannondale Hybrids are available on this trip. Note: pedals are flat or with clips; if you bring your own clipless pedals and shoes we can install them. Note, the routes for the hybrids on this tour uses some unpaved roads. The bikes are perfectly adapted for these routes; which were chosen for the serenity they offer away from cars and traffic. Designated as bike paths, many cyclists use them; they are simply unpaved.
A road bike version of this tour is also available. The route is different and takes you only on paved surfaces. All else is the same for hotels and services if you choose to do a road bike version. Road bikes are more expensive to rent than hybrids. Rates are from 155 euros.
Hybrid Bike 105 euros: [Click for image] See the link for information about equipment, frame types, added gear, etc. Travelers can bring own clipless pedals to be installed.
Map & Profile
Day 2:


Day 3




Day 4:




Day 5:




Day 6:





Day 7:


Photos & Videos
Get the flash player here: http://www.adobe.com/flashplayer