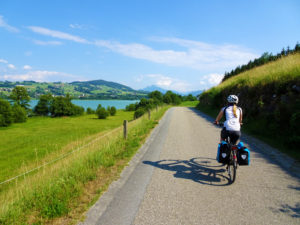 Re-opening of borders and the conversations for travel are starting to happen! We think it is time to take down our Covid cancel policy and start to talk about the future of travel. While we understand some people will not be ready to travel for a while still, many are ready to go now. Travel in the next 6-12 months is a personal choice and many new safety measures are being put in place or are already there. We have heard about the efforts of the airlines and are learning more about hotels and so on, and we want to communicate this to you as well.
I have been on airplanes lately and I have to report that it was a pleasant experience. I appreciated the efforts of United Airlines to hand out masks and encourage their use as well as handing out disinfecting wipes. Nearly all passengers wore their own masks. An interesting statistic shows airline air to be as clean as hospital operating rooms. Here is an article about air travel in the New York Times.
So, what can you expect once you arrive? Hotels and taxis as well as other transport services all have new and slightly varied systems in place to maintain hygiene and minimized virus exposure. Plexiglass is the new normal; you can expect to find it installed at hotel check-in, airport check-in, and just about everywhere you have face to face transactions traditionally. Hotels all vary in their daily efforts but in Portugal for example, the government is issuing a new "Clean & Safe" label to hotels and other service providers who meet recommended operational practices post-Covid. Taxis in Portugal and Italy, and probably all throughout Europe, will limit to 2 persons per car and to the back seat only. So, for larger parties, especially families, it remains to be seen if and what exceptions may be possible.
The Ubiquitous Face Mask:
You will need one. You may be required to wear it in most public places, such as going into shops, restaurants, museums, etc.  You do not have to ride or hike or be active with your mask on.
66% Occupancy:
Restaurants and Transportation are being asked to operate at this capacity number and so tables have been removed. Social distancing will be the norm everywhere.
The next big question is, "Can I arrive to my destination without quarantine?"  This is still somewhat unknown as border openings and who will be allowed to cross is an ever-changing issue. As of today, we know the following to be true:
Austria: Entry without any restrictions is now allowed to all persons from EU except for Sweden, Spain, Portugal and the UK. Travelers from these countries still have to submit a negative PCR test or enter a 14-day quarantine. Travelers from other countries are not allowed to enter Austria.
July 7: Slovenia and Norway are not yet open.
July 5:  Spain Ministry of Tourism Published Guidelines for the Travel Industry – our local vendors will be adhering
July 2:  Skift Report and Daily Updates to Reopening of Travel
July 1:  New York Times:  EU Travel Ban Explained
June 23:  New York Times:  EU to initially block American travelers
Norway: https://www.visitnorway.com/plan-your-trip/coronavirus-and-travelling-to-norway/
Spain: https://www.spain.info/en/reportajes/informacion-practica-turistas-covid-19-viajar-espana.html#
France: http://www.atout-france.fr/actualites/deconfinement-acte-3
Paris: https://en.parisinfo.com/practical-paris/info/guides/info-disruption-paris
Croatia:  https://croatia.hr/en-GB/coronavirus-2019-ncov-q-and-a
Italy:  http://www.italia.it/en/useful-info/guidance-standards-for-hospitality-reopening.html
Greece & Portugal Seeking Safest Destination Status
European Commission Report to Restarting Travel