At Pure Adventures, we are fierce advocates for memorable and immersive vacations that empower, inspire, challenge, and surprise you. We build trips that offer our customers the opportunity to customize and adapt to their needs, yet always providing a personalized journey. Our trips are private, meaning you go with your chosen traveling companions. That can be independent, self guided or it can be customized, guided experiences. Or model is ideal for savvy and adventurous travelers seeking the perfect balance of independence and support. We offer upscale travel to dozens of destinations in Europe, South America, Southeast Asia, and North America! We are currently expanding our reach to New Zealand, Africa, and Australia!
Top Reasons why our customers choose us: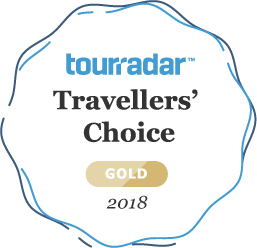 – Service – we are available by phone, email, WhatsApp, Skype and social media, and respond to messages almost immediately. You can always expect to hear from us within 24 hours, even when messages are received during 'closed' times at night and weekends.
– Quality – through 24 years of experience, we have evolved to make our adventures what we feel are great experiences, not cheap offerings. We know our travelers are savvy and want an upscale experience at a good price; custom, private, and supported while maintaining independence!
-Local Expertise – We select local outfitters who help us build a Pure Adventures style tour with more services, offering the kind of experiences we want you to enjoy. Local experts help us offer the best routes, sites, visits, and optional experiences that are truly local. All of our locally based partners are insured, licensed, pay taxes, and comply with local laws. Rest assured, you are fully covered by strength of operation from start to finish.
– Confidence – Yes, 24 years of operations! We are insured and licensed in the USA, offer the highest quality travel insurance, and are there for you before, during, and after the tour.
-Consistency – our customers count on us from trip to trip, country to country. They know us and we know them. We pay attention to each customer's needs on every trip and every destination they seek. We do our best to deliver a consistent experience from one trip to the next. New regions and new cultures dictate changes but with Pure Adventures, our service always stays consistent.
Your Trip, Your Way!

One of the hallmark services we extend is the ability to adapt to most requests. Custom trips, private departures, modified activities and level of difficulty – we make it happen. We are the ideal outlet for small groups wanting a custom, private experience. It can be based on our private, independent, self guided tours or customized with support vehicles and guides.
Want to know what other people are saying? See our Reviews and News page. Reviews by travelers and published stories.
Pure Adventures Attributes
=> Established: we have been in business since 1994. See About Us to know more of our story.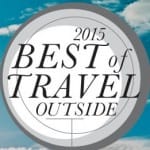 => Professional: We are committed to giving our clients the best service and experience possible and have the staff, systems and know-how, to do so.
=> Knowledgeable: In combination with our local partners, we possess the expertise to create each trip and operate each departure at the highest level.
=> Curious: We love to explore and uncover all of the best out-of-the-way secrets and treasures (whether cultural, gastronomic or otherwise.)
=> Accessible: We pride ourselves on a quick response time, all of the time. Our staff are warm, personable and friendly, unassuming yet comfortably confident and proud of the exceptional value that we provide. This is not some call center, this is our team and they are looking forward to speaking with you!
=> Supportive: We understand that planning a vacation and getting all the details right, can be daunting for our clients, especially with self guided vacations. We have the full network of resources and support systems in place to ensure seamless delivery of excellence. From the moment clients contact us to the end of their vacation, we are committed to your travel experience.
=> Progressive: From our technologically advanced systems and dynamic services we provide to our environmentally proactive policies and local community support, we are a forward-thinking organization. We embrace a positive change at a local, regional, and international level.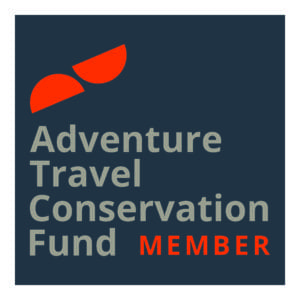 => Credibility: 24 years experience and consistently high reviews.
=> Responsiveness: We pride ourselves on professionalism and a high level of customer service.
=> Network: Having a smooth, fun-filled vacation/adventure means having the network in place to deliver it.
=> Resources: Making a 'good' vacation a 'great' vacation truly lies in the details and we take care of them for you. Our routes/itineraries are carefully selected to provide you with the most authentic local experiences, from beautiful landscapes to historical sites to culinary delicacies. We equip you to be fully prepared for your adventure, with excellent rentals and recommendations, comprehensive pre-trip information and tips, advanced GPS technology, personal meetings/orientations at your trip's start, and custom navigation materials.
=> Value: Pure Adventures is for savvy, upscale travelers who want private, custom vacations with a blend of support and independence, all at a great price. Each of our trips achieves and provides this, and are adjusted to become Your Trip, Your Way.
=> Community Support: We are committed to protecting this world in which we travel and live. We support initiatives that make the world a healthier, cleaner, happier place to travel.