Typical Day Self Guided Cycling or Hiking Tour
How does Self Guided work? Well, you may want to start by reading "What is Self Guided" and then what we describe below might be more understandable. Or check out this blog post that recently appeared in Huffington Post. Also, as Self Guided becomes more prevalent, it is important to compare self guided offers – they are not all equal! We helped write this article for Active Times, which gives some tips about comparing.
How goes a typical day on a self guided trip in Europe or the USA: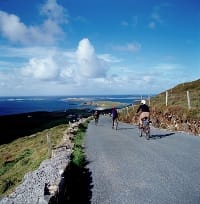 Where ever you are, whatever country and region you wake up in today – it is a beautiful day! It has to be – you are on vacation and you are doing something you worked long and hard to achieve! Go maximize your experience in your own way! Breakfast is on your time. We include breakfast in every hotel we book in our tours, so you don't have to worry about what to do for breakfast on this day, or any day. (note: there may be a rare exception so always check your tour inclusions).  Most of our hotels are offering buffet breakfast with a nice choice of items that meet lots of different tastes. Coffee, teas, hot chocolate, juices, fruit, cereal, breads, are common. Yogurt, cold meats, eggs, hot meats, potatoes, and other items are present in the higher end accommodations. Hours vary by country. In Spain, all meals are much later than other parts of Europe. You can expect to be able to eat breakfast between 7:30 am and 10:30 am at a minimum. Do not skip breakfast, this is the best way to start your active day of hiking or cycling! Prepare to go out on your adventure for the day:   If you are moving hotels today and we are transferring the luggage, then after you are dressed for your ride or hike then have your bags packed completely for transport. Be sure to pack your needed 'day items' in a small back pack or bike bag; things like camera, rain gear, sunscreen, money, water and water bottles, snacks, etc.  And, of course, take the navigation materials with you for this day.  You don't need to carry all the maps for all the days; just what you need for today.  Take the emergency contact number to our local office too as well as your mobile phone, GPS, and any other device.  Before cycling, make sure your patch kit materials, lock and all supplies are intact, and give your bike a once-over:  check tires, brakes, etc in case the bike got bumped or touched overnight since you arrived at the hotel.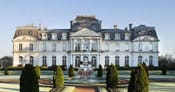 Ride/Hike out of the hotel when it suits you! The itinerary is laid out in detail, so you can plan according to your wishes. If there are important sites along the route today that you want to spend a lot of time visting, then plan accordingly.(we recommend studying the route notes in advance of each day)  Keep in mind open hours of sites and remember to think ahead for a lunch. You could buy some picnic supplies before you leave the town/village where you are starting, or you can plan to visit a restaurant from the ones we suggest in your roadbook. Note that most businesses close for lunch hours between noon and 2pm on average. Restaurants are of course open during those hours. Visit, explore, stop to take pictures. Talk to locals, ask them questions, buy souvenirs, etc. You may want to do some reading about your destination before you come with the suggested materials we send, or with your own research. If it is interesting to you to know what local products are specialities and what to look for in quality items, then read in advance, we have sent you tips and info already!   You may also wish to consult one of the many apps now available that can give you info about the sites you will pass and much more – we do recommend a number of apps to help enhance your experience.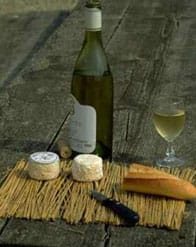 Late afternoon you should be coming into your new hotel (or back to the same one as the previous night). We recommend that you try to be at your hotel before usual dinner hours and leave some time to either swim in the pool, rest with a book, walk around the town to visit, or whatever makes you happy. When you arrive at the hotel, your luggage will be waiting for you, or shortly on the way. We guarantee to have luggage delivered before 5pm. Ask about the garage for the bikes and then be sure to lock up the bike and take all your belongings off the bike. The rest of the day you can do as you wish. If dinner is included, be sure to ask about the hours the restaurant is open. If you have a voucher for dinner, remember to take it with you.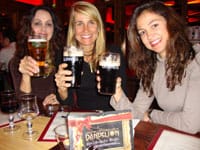 Savor the dinner; savor the experience of the day, and take in all that is going on around you. Perhaps this is the only time you will ever visit this particular place – take mental notes, and congratulate yourself on a great day, a great choice, and a great vacation!

The key points to a typical day on a self guided tour are:
– you set your schedule; when you get up, when you have breakfast, when you depart to ride, how fast you ride, how long you stop, and so on. The day is yours to spend as you wish. We show you how much you have to cycle, and so you can plan in function of your wishes.
– you will navigate; study your maps, be comfortable reading maps or using a GPS and be ready to interpret the route as you go; leave a little extra time for this instead of counting what you normally take to ride a given distance over routes you know by heart.
– your bags are handled – don't worry about them; take what you need on the bike and enjoy!
– you have a local contact if you need it, just make sure you have a way to call us!
– lodging is covered, your room waiting for you, and meal suggestions are provided if not included. You have very little to think about except what is in front of you!
– know how to fix a flat tire – flats happen! This is something you must know how to do; other bike problems are supported. – have fun knowing you spent a lot less than most others getting a similar experience on a guided trip!