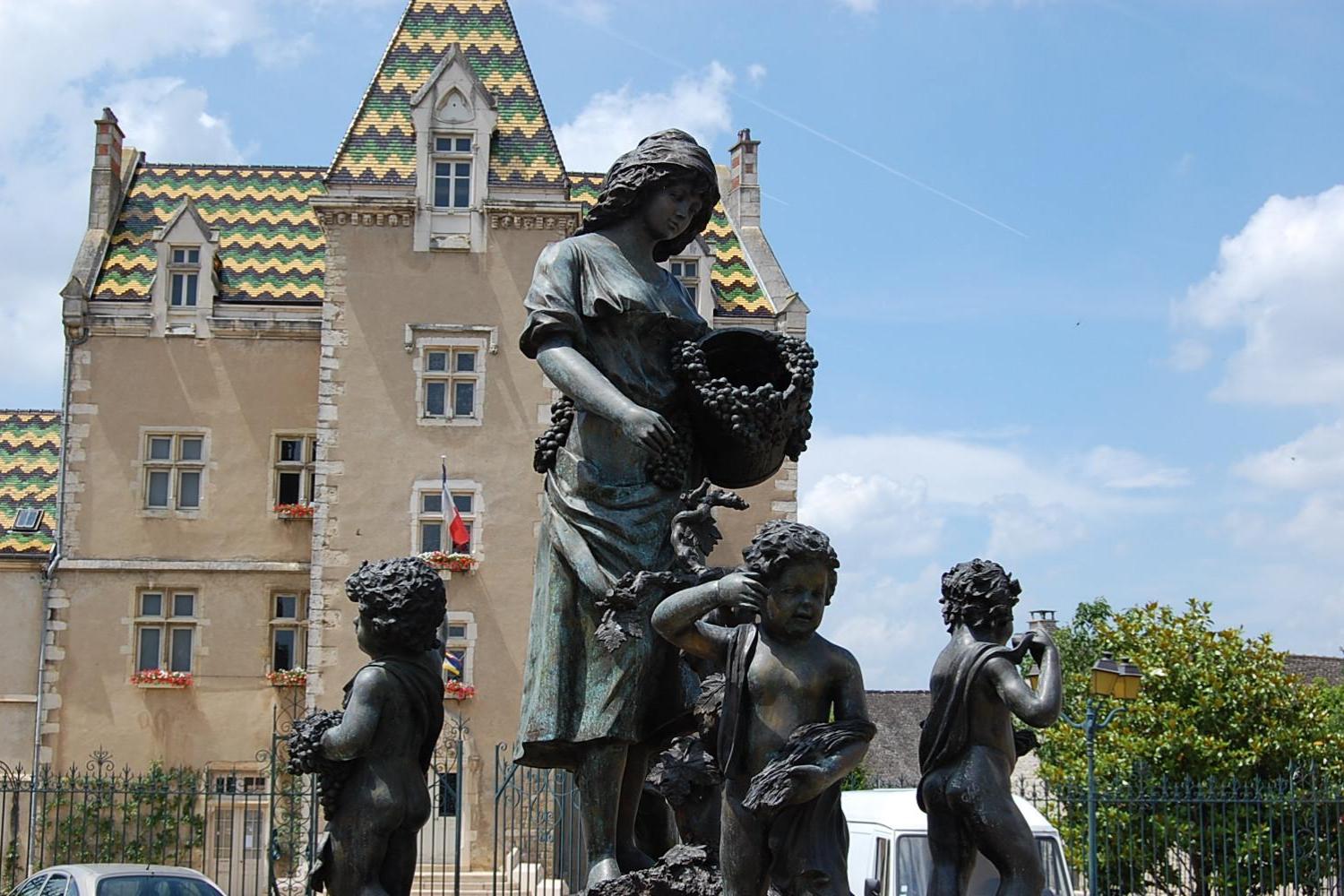 France - Burgundy Express 5 Night Bike Tour
from 849 Euros
Express tours are one of the best ways to see a country on a budget. Pure Adventures Tours has put together a comprehensive tour package that allows you to enjoy the best of Burgundy in 5 nights. Begin in Beaune, famous for its "Cotes de Beaune" wine. Riding through the ... Read More
Reviews

Difficulty

Tour Type

Self guided hybrid cycling Level 3

Availability

Duration

Distance
Day 1 | Arrival Day - Beaune
Arriving in Beaune, you will go to your charming hotel to check in and then explore the town with your free time before your orientation and bike set up. Orientation at 5-5:30pm at your hotel.
To reach Beaune: direct train or via Dijon from Paris Gare de Lyon station. Beaune is very well-known for its wine as well as its history, in fact the Dukes of Burgundy used to reside there until the 14th Century. Leave some time to visit the 15th century ramparts and the famous hospices Hotel-Dieu. Beaune is also the capital of wine of the region; be sure to visit some of the local cellars for a little 'degustation' or tasting! Dinner on your own tonight.
Hotel Des Remparts




Beaune
The 17th century Hotel des Remparts situated inside the historic town of Beaune was renovated by the owners Claude and Elyane Epailly, who wanted to preserve the charm of the ancient mansion, combined with modern comfort.

';

';

';

';

';

';

';

';

';

';

';
Day 2 | Ride to Nolay/Chassey (30 or 44km)
Your ride today will take you out to the countryside and the villages of Volnay and Meursault where some of the best wines in the world are produced! Maybe you can fit a bottle of Grand Cru in your bag to enjoy tonight! Then continue south through the Chardonnay region riding along the Canal du Centre to Santenay. Your ride will finish in the former Roman camp of Chassey (or Nolay nearby for 2-3 star lodging) where you can enjoy the view and the heated pool at the hotel! Dinner included tonight in the 3 or 4 star version.
Auberge du Camp Romain




Chassey le Camp
The sweet peace and tranquility of countryside between vinyards and forests. This is the life at the Auberge du Camp Romain, a hotel and restaurant nestling on a hillside in the heart of Burgundy. You will appreciate the high-quality accommodation facilities and the refined nature of its cuisine of repute. The calm and warm environment of the Auberge du Camp Romain offers moments of relaxation at the swimming pool, tennis-court or billards room..., or just simply enjoying the view from the patio. The following await you : 41 rooms with every comfort, a restaurant with a patio, a cuisine combining the refinement of Burgundy specialities with the delicacy of expertly prepared fish dishes, plus a fitness center equipped with many modern facilities.

';

';

';

';

';

';

';

';

';

';

';

';

';

';
Profile
Day 3 | Ride to Chateauneuf en Auxois (37 or 60km)
Today you will be leaving the vineyards for the plateau. The slopes are not steep at all, but there is a flat stretch which lasts for about ten or so kilometers. Once on the plateau, the scenery changes radically. It's now a question of great open spaces, isolated farms, leafy forests, herds of Charolais cattle. After the castle of Corabeuf and the beautiful Roman column at Cussy, the village at Bligny-sur-Ouche comes as a welcome relief for a stop. The baker is still baking his bread in a wood fired oven and the market is the week's attraction. From Bligny you ride down into the valley d'Ouche until you get to the Bourgogne canal where you continue until you get to Châteauneuf. The longer route takes you to Arnay le Duc before rejoining the canal.
Manoir de Serrigny




Vandeneses-en-Auxois Burgundy

';

';

';

';
Profile
Day 4 | Ride to Dijon (44km)
Today you ride from small country setting to the city of Dijon! Ride through the forest of Bouhey before rolling downhill to La Buissièresur-Ouche. From there you continue alongside the canal until you get to Dijon. Dijon, capital of Burgundy, is a beautiful city with plenty of things to see and do. If you have a limited amount of time here we suggest the following short walk around the old part of town. The walk is a loop that will start and finish at the Hotel and can comfortably be completed within 2 hours. We will give you a city map of Dijon with a walking itinerary covering: the 15th century Church of St. Jean, Les Halles, Dijon's central indoor market, Notre Dame Church, which dates back to the early 13th century, the Museum of Fine Arts, the 11th century Church of St. Etienne, the city's Chamber of Commerce and its small sculpture museum depicting the works of Francois Rude, the old 15th century townhouse of the Hotel de Vienne and the city's main library. Well known for its mustard, the capital of the Dukes of Bourgogne is also a high spot for gastronomy, and you have much to choose from tonight!
Hotel Le Wilson Dijon




Dijon
Our 3-star hotel is located on the famous Place Wilson, at the heart of Dijon's historic centre, in a 17th century coach house which has been completely renovated. Place Wilson was considered by Louis the XIVth to be the most beautiful square of his kingdom; it is located near the city centre and near the Parc de la Colombière. With its old-fashioned bandstand, its impressive fountain and its beautiful flower beds, the square is ideal for a relaxing wander. The 27 rooms of the hotel benefit from either a view on the green interior courtyard, showing the half-timbered wall, typical in Burgundian architecture, or on the famous Place Wilson. With Louis Philippe or Louis XIII pieces of furniture, exposed beams and stone walls, the elegant sobriety of the rooms is only rivaled by the quality of their equipment. Free Wi-Fi, lift, satellite TV, private garage, Hotel Wilson succeeds in associating tradition and modernity in a building full of character.

';

';

';

';

';

';

';

';

';

';

';

';
Profile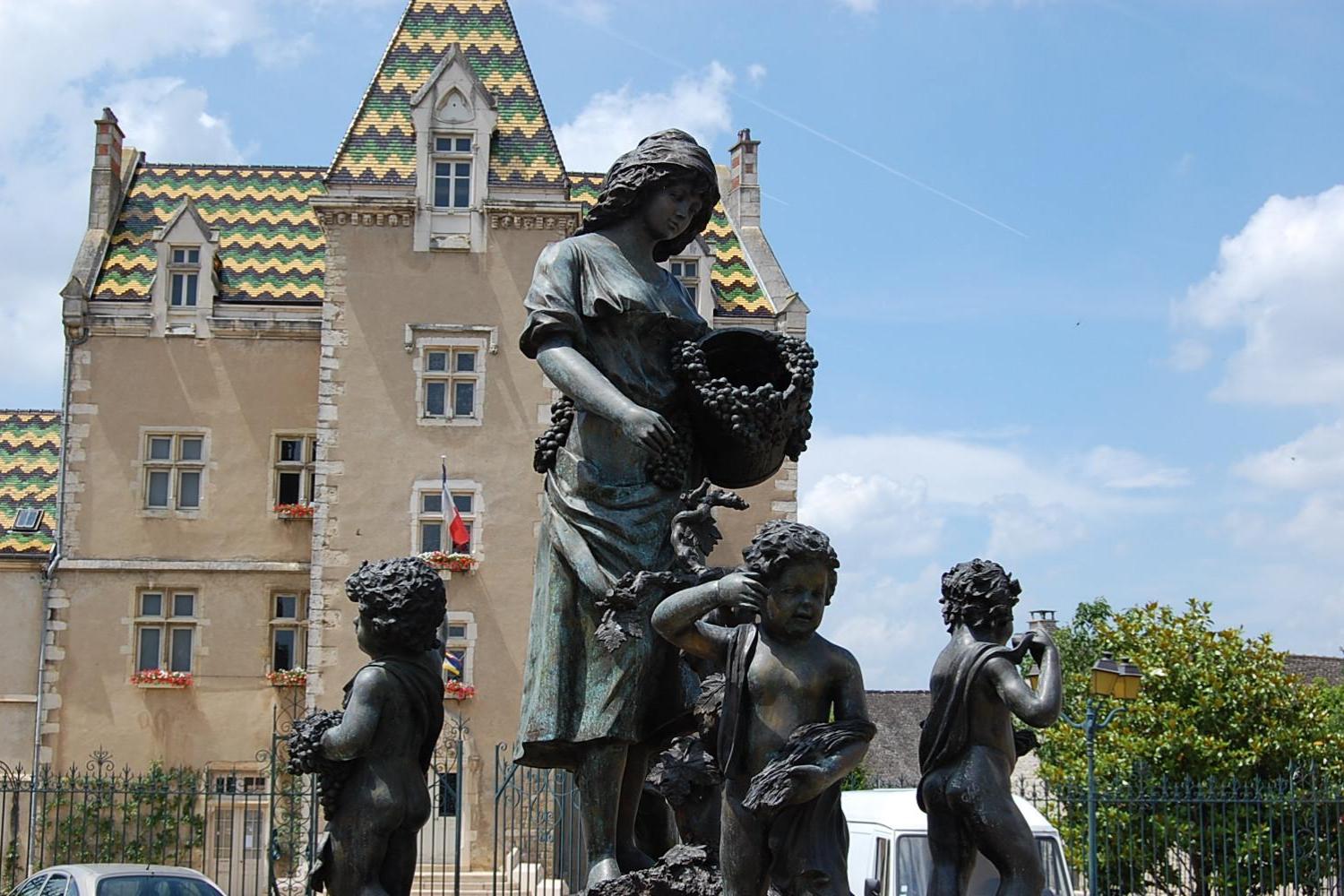 Day 5 | Ride back to Beaune (42 or 76km)
Today you will pedal all the way back to the where you started: Beaune! The treat today is the famous vineyards as you will go through the vintage wine area of the enchanting names of the Côtes de Nuits. This wine route is a pleasure for the eye and for the biker. Many stop overs and an undulating terrain will make this unforgettable! Nuits St Georges for lunch before reaching the town of Beaune. Celebrate your cycling adventure tonight with some of the best local reds from domaines you will have crossed on your rides!
Hotel Des Remparts




Beaune
The 17th century Hotel des Remparts situated inside the historic town of Beaune was renovated by the owners Claude and Elyane Epailly, who wanted to preserve the charm of the ancient mansion, combined with modern comfort.

';

';

';

';

';

';

';

';

';

';

';
Profile
Day 6 | Departure
Depart this morning after breakfast; or add on extra nights in Beaune. We can arrange wine and cooking programs if you have extra time. To depart back to Paris you can take a train to Gare de Lyon or Bercy stations. We are able to help arrange Paris stop overs and activities - please inquire in advance. 
The tour package inclusions and exclusions at a glance.
- 5 nights of accommodation choice of 2/3 star, 3 star, or 4 star superior hotels
- Daily buffet breakfast
- 1 dinner with 3* and 2 dinners with 4* versions
- Orientation on Day 1
- Detailed ROAD BOOK including detailed maps and itinerary, touristic information, detailed itinerary and cue sheets.
- All luggage transfers
- Comprehensive trip literature
- GPX tracks available in advance if requested
- Technical and emergency support available at all times
- Pre travel planning services, Paris and France travel planning; pre-travel documentation

Supplemental Options:
- Bike Rental - hybrid or Ebike with delivery and pickup and all materials
- GPS rental programmed with routes

Not Included:
- all other meals (no dinners in basic 2/3* version)
- entrance fees
- travel insurance
Lodging
Accommodation: This tour is available in 3 hotel options: Basic 2/3 star, standard (3star) or upgraded version (3/4star). All lodging is top quality in its category.


Basic Hotels
- Hotel Athanor Beaune first and last nights
- La Halle Nolay
- Bagatelle Guest house or Hostellerie du Chateau
- Le Sauvage Dijon

Standard Hotels:
- 1st and last night: Hotel des Remparts (recommend jr suite upgrade)
- Auberge du Camp Romain
- Manoir de Serrigny
- Hotel Le Wilson Dijon

Upgraded Hotels:
- Hotel Le Cep or Abbaye Maizzieres
- Auberge du Camp Romain
- Chateau de Sainte Sabine
- Hotel Le Chapeau Rouge
** Please see Itinerary tab for more information **

***Ways to save: Book 4 or 6 people and save***
Burgundy Express Bike Tour
| | | |
| --- | --- | --- |
| | 2 Persons Double Occupancy | 4-6 persons |
| 2-3 Star Hotels | 849 euros/person | -30/-40 euros/person |
| 3 Star Hotels | 994 Euros/person | -35 /-49 Euros/person |
| 4 Star Hotels | 1399 euros/person | -55/-75 euros/person |
| Single Supplement | from 210 + Euros/person dbl occ | no discount on groups |
| Hybrid Bike rental | 125 Euros | 125 Euros |
| E-Bike rental | 225 Euros | 225 Euros |
| GPS rental | 38 Euros | 38 Euros |
Occasionally triple rooms are available, please inquire.
How do our rates compare?
See
Why Pure Adventures is Better
We include
more services, respond quicker, and are there for your entire trip
not just part of it. As a US based company, you can pay conveniently and securely. Call us toll free now 800-960-2221 (USA/Canada 8am-5pm MST); or
eMail Us
we respond same day to all emails. Our goal is to be better, respond quicker, and save you both time and money. We may not always be the least expensive, but we will be the best value for the money and time. Don't forget, we offer many destinations and will help you choose the best one for you. Let us help you and make your vacation easy!
Tour Details
Burgundy Express Bike Tour
Duration:
5 Nights / 6 Days
Dates
- This tour can start any day, subject to hotel availability, May through October. This is a self-guided trip for as few as 2 persons.

Level
-
Level 3+
- moderately advanced riding over rolling countryside. The region is not flat and can be quite hilly at some places; while flat along some of the canal routes.
Tour Highlights:
- Self guided cycling on rolling terrain, with a few steep climbs - Vineyards and Gastronomy
- bike paths, old villages, and vineyards
Need to Know:
- September and October are very busy because of harvest, we recommend booking early.
- Arrival/departure city is Beaune; via Paris Gare de Lyon by TGV; 2Hrs 10 min to Paris Gare de Lyon. Trains from CDG airport to Dijon possible.
Best Time To Go:
April - June, September - November.
Average temperatures:
March: 54 °F (12 °C) 41 °F (8 °C)
April: 61 °F (16 °C) 45 °F (11 °C)
May: 68 °F (20 °C) 52 °F (14 °C)
June: 73 °F (23 °C) 57 °F (18 °C)
July: 77 °F (25 °C) 61 °F (21 °C)
August: 77 °F (25 °C) 61 °F (21 °C)
Sept: 70 °F (21 °C) 55 °F (18 °C)
October: 61 °F (16 °C) 50 °F (14 °C)
November: 52 °F (11 °C) 43 °F (6 °C)
Options
Book a Car Rental in France
Get a Travel Insurance Quote: Travel Safe (US & Canada residents only)
Get a Travel Insurance Quote: Australia | New Zealand
See our other Burgundy Bike Tour: Gastronomy & Wine France Bike Tour. This cycling tour covers some of the same routes, but stays entirely in the Cotes de Nuits and Cotes de Beaune vineyard areas.
Local Coordinator
Patrick, has a real feel for our travelers' expectations when it comes to exploring uncharted territory and he possesses a definite flair for finding a region's hidden treasures. You will meet our local expert at orientation on Day 1 at your hotel to get a personal welcome! We will answer your questions, go over the tour and navigation materials and adjust your bike for you. Our local guides and experts are available by phone to assist during your trip with any kind of emergency, breakdown (except flats), and if due to weather or other reason you need to arrange a transfer.
About Self Guided Tours
Reviews

"Fantastic Trip! You folks really have this bike trip thing down. Every aspect of the trip was great..."
- Tom M./USA

"We would highly recommend the Burgundy Gastronomic Self Guided Bike Tour... Beautiful rides through vineyards, villages and countryside. Fall harvest season was a great time to experience this region. "
-Becky K. /USA


Bikes Available on This Tour:
Scott Sportster 40 Hybrid - See Bike Specs
or
Cannondale Quickspeed 2.
at the Rental rate for tour duration: 125 Euros
All hybrid bikes are outfitted with:
Helmets, (one size fits all).
Computer
Handlebar bag and rear pannier
Puncture kit: Tire levers, spare inner tube, patch kit included
Lock included
1 bottle cage and bottle
Frame pump included
Pedals:
flat or Travelers may bring their own clipless pedals to have installed. If you bring your own pedals, please bring your tool to remove them from the bikes at the end of the tour. GPS rental available for a supplement of 50 euros. Or, request GPX tracks in advance for your device.
E-bikes available for rent - please inquire for model information and details. Rental rate: 225 euros.
Request your Tour Summary for this tour and also get the free Destination Guide by email.
The Tour Summary is a PDF document you can share with your friends and puts all the key info shown in different tabs here into 1 short compiled document. Our Destination guide will give you general travel info about this country; best time to travel, interesting sites, airports, weather, and more.