Germany Travel Information
Germany - Elbe River Trail; Prague to Dresden Cycling
On this riverside bicycle tour, connecting the Czech Republic and Germany, you cycle between two European centers of cultural importance, following the Vltava and Elbe Rivers. Marked cycling paths and paved backroads make this route easy. Start by cycling to Melnik, the center of winemaking in Bohemia. Continue by biking through fertile countryside, through Litomerice with its Gothic houses. The most impressive part of the tour is the region called Czech and Saxon Switzerland where you bike along a steep-sided river valley with fantastic sandstone formations towering above. In Germany, the bicycle trails are a joy to follow and lead you to Dresden.

The Central European continental climate consists of long, hot summers and cold, snowy winters. The best time for cycling is between April and October. In the summer months it can get quite hot. Bear in mind that it will be cooler on the mountain tours at this time. May June and September are generally good months to take advantage of the cooler, but still warm weather.

Itinerary and all tour details below. 5 Reasons to Cycle Germany| Oktoberfest |
Tour Details
General Tour Information
7-day / 6-night bicycle tour.
Self-guided or guided biking trip.
Length : 227 km / 141 miles
Daily distances are between 25 and 59 kms. A somewhat easy to moderate level tour, it is available upon request in a self guided format - any dates!
Guided Tours - below are dates to book into; or request a custom tour for groups of 4 or more
June 10-16
Sept 20-26 (incl wine festival)
Level 2-3 rated Trip:
Moderate; terrain is flat to rolling; itineraries can be adapted for longer ride options

"Fantastic Trip! You folks really have this bike trip thing down. Every aspect of th e trip was great..."
- Tom M./USA
Itinerary
Click on a day to see that days itinerary.
DAY 1
DAY 2
DAY 3
DAY 4
DAY 5
DAY 6
DAY 7
and
tags should be # stripped out in includes/FPDI/2test.php, if that means anything. In order to allow # syntax hilighting to continue to work, I'm going to take a different route than was # done in DF (they just quoted this). We'll use PHP's output buffer: ob_start(); ?>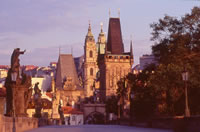 Day 1 - Arrival in Prague, a magical city of culture and history, and certainly a town worth exploring if you can arrive a day earlier to allow enough time. Just ask and we can arrange extra nights. On the night before you cycle out, at 6pm you will meet one of our representatives to go over the tour program and route books/maps, adjust bikes, and answer questions. Overnight in Prague; dinner on your own, but we include suggestions for you.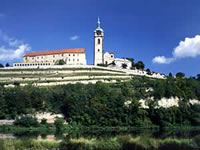 Day 2 - Prague - Melnik (59 km / 37 miles)
The start of the tour sees Prague left behind as you cycle along the river Vltava - the biggest river in the Czech Republic. After passing the castles of Troja and Nelahozeves, the landscape changes with more and more vineyards appearing. The destination, Melnik is the center of Bohemian wine growing and it is worth trying some wine in one of the many cellars. Melnik's renaissance palace looks out over the confluence of the Vltava with the Labe and the view goes down well with the wine. Overnight in Melnik. Dinner on your own. (B).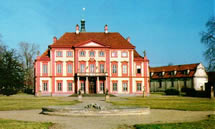 Day 3 - Melnik - Litomerice (47 km / 29 miles)
Today's stage takes you from Melnik through Roudnice nad Labem and Libechov, with its incredible palace and gardens. The next stop is the transit camp and ghetto for Jews and other Nazi prisoners en route to extermination camps during WWII - Terezin. In this fortress town a memorial is maintained as a monument to the memory of the people who passed through this town. From here it is a short ride to Litomerice, which contains superb architecture and is the main town of the region. Overnight in Litomerice.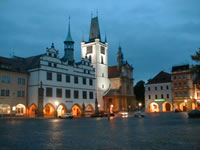 Day 4 - Litomerice - Decin (51 km / 32 miles)
As you cycle along the river valley, be sure to look out for the ruins of Strekov Castle high above the river and on to the town of Usti nad Labem. Today's route finishes in Decin at the frontier with the sandstone rock outcrops of the Bohemian Switzerland area. Overnight in Decin.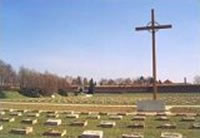 Day 5 - Decin - Bad Schandau (25 km / 15 miles) Today is easy day in terms of length and you will cycle to the German border and on to Bad Schandau. Today's ride goes through the incredible landscape of the Bohemian / Saxon Switzerland area, following the forested river valley through the incredible sandstone formations of the Bohemian Switzerland area. Over millions of years the river Elbe has carved intricate formations in the sandstone of the area. The area is known as Bohemian Switzerland in the Czech Republic and Saxon Switzerland in Germany.
Overnight in Bad Schandau.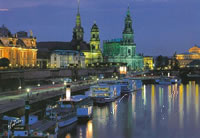 Day 6 - Bad Schandau - Dresden (45 km / 28 miles)
Continue on through the sandstone formations of Saxon Switzerland. As you journey along the Elbe river valley you will pass the impressive Bastei fortification high above the town of Rathen. Cycling through peaceful meadows and precious wetlands to Dresden rounds off this tour perfectly.
Overnight in Dresden.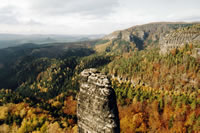 Day 7 - Dresden, Departure Day
Sightseeing is recommended in Dresden this day. No visitor to Dresden should miss - the Zwinger Pavilion, The Frauenkirche Church, the Semper Opera House as well as the Royal Palace. This is departure day and you can depart at your leisure; extra nights at the same hotel as last night are possible. For Prague return info, please inquire with your booking representative.
What's Included
All lodging in superior quality inns and small hotels with higher end rooms included, breakfast daily - which is usually a hot/cold buffet, luggage transfers from hotel to hotel, local emergency support throughout the trip, cell phone rental (for local calls only - to our support), transportation as in program, orientation on day 1 which inlcudes a meeting at the train station and transfer to the first hotel, riding routes with maps and cue sheets, suggestions for visitation and dining, bike delivery, pickup, fitting, and fully equipped rental (105 eureos) for the duration with GPS (1/group or couple).
A guided tour can be arranged along this same itinerary with a minimum of 4 persons. The price is slightly higher per person, see Price Tab, and includes all the same items plus guide, support van, and some guided visites at selected sites. In addition, other activities can include canoeing, horseback riding, and multisport itineraries. Private groups of 4 or more can also book custom guided dates.
Accommodation: 7 nights in charming 2/34 star guest houses and small charming hotels. A number of dining options exist in or within short walk of each property. All accommodations include private bathroom and a variety of other amenities. Websites and links available, please contact us or see the hotels shown in the itinerary tab.
Buffet breakfast
Luggage transfer
English route descriptions
Detailed cycling maps
Town maps
Global Positioning System (GPS) console
Transportation by car according to program
Welcome briefing upon arrival
Quality TREK bike rental (105 euros)
Stand-by support (cell phone and contact person)
Tour Rates
Price Per person based on double occupancy: 985 Euros per person
Bike rental: 105 euros

Single supplement (for a single occupancy room) when 2 or more persons traveling: 300 Euros

Solo supplement (traveling alone): added 15% of tour rate, in Euros.

Triples available in some locations, please inquire.

Guided Trip Rates: 1740 euros/person double occupancy; when 4-7 participants, and 1540 euros/person with 8 or more. Ask us for date info if you are interested in a guided version which is available for private groups and sometimes open to join other groups.


Hybrid Bike Rentals are 105 euros; see the Bike tab for bike details.
Private transfers to the tour start or at the finish are possible, please inquire..
(convert from euros)
Map & Profile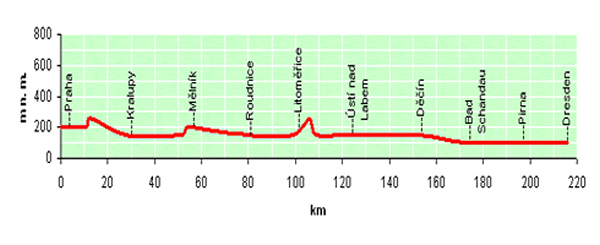 Bike Info

Bike rentals are available for every tour. We offer top quality hybrid bikes and tandems.

Note: pedals are flat or with clips; if you bring your own clipless pedals and shoes we can install them.
Bike details: [Click for image and more details ]
All bikes are equipped with - mudguards, rear luggage carrier, bar ends, bell, rear light, clips
and water bottle holder. We also provide - helmet, pannier bags, handlebar bag,
cyclocomputer, repair tools, puncture repair kit, inner tube, pump, water bottle and lock.
Feel free to bring your own helmet, saddle or pedals. We will fit them to your bike.
We have a pedal wrench so you do not need to bring your own.
Bikes are 105 euros. Moderate terrain with some rolling hills and easy to moderate distances. Tandem and child trailers also available - please inquire. Helmet included.
Photos & Videos
Get the flash player here: http://www.adobe.com/flashplayer
some pictures of Prague provided by www.all-free-photos.com