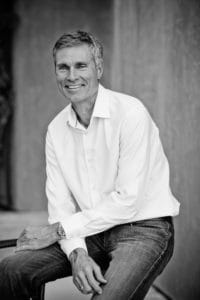 Thank you for visiting our site! As the founder of Pure Adventures, I want to welcome you to ask any question and explore all that we have to offer. We are a hands on, service oriented small business and we value every one of our travelers. We work hard to provide unique experiences that to a large extent, put you in control of your vacation experience. We have carefully designed every tour with our in-destination, local partners to create a truly unique experience. There is nothing 'mass produced' or commonplace about our offers!
We look forward to hosting you!
Sincerely – Loren T. Siekman, President/Founder
Pure Adventures® is the premier boutique biking and hiking tour operator that offers private, custom, independent and guided travel in Europe, Asia, South and North America. Pure Adventures specializes in hand crafted travel for couples, families and groups who want active, immersive and meaningful experiences with their family and friends. Our travel experiences are customized around outdoor activities including: cycling, hiking, water sports, trail running, mountain biking and more.
In this era, savvy, adventurous travelers recognize that an artful balance of independence and support offers a much richer experience. An unscripted, serendipitous journey for less money than a standard 5 star package tour, is exactly what you will find at Pure Adventures.
Pure Adventures and our founder were among a few who pioneered the term self guided adventure travel back in the 90's, while living and working in Europe. Today, this concept has become much more popular and has also become dominated by budget oriented offers with bare bones services. Pure Adventures is still focused on private, independent and custom travel but in a significantly greater service and support-oriented manner. We strive for higher quality offerings with more inclusions, more experiences and more support. Pure Adventures now offers private guided experiences in an independent way that retains authenticity, adventure and unique, local experiences.