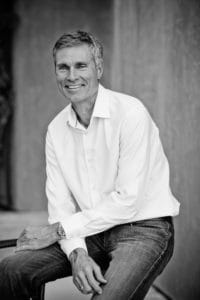 Thank you for visiting our site!  As the founder of Pure Adventures, I want to welcome you to ask any question and explore all that we offer.  We are a hands on, service oriented small business, and we value every one of our travelers.  We work hard to provide unique experiences that put you in control of your vacation experience to a large extent, and we have designed our tour offers with our local partners in each destination to be a truly unique experience.  There is nothing 'mass produced' or commonplace about our offers!
We look forward to hosting you!
Sincerely – Loren T. Siekman, President/Founder
Pure Adventures® specializes in experiences around outdoor activity; cycling, hiking, multisport, running, and more. We infuse the outdoor experience in amazing destinations with culture, heritage, and tradition. Experiences are enhanced through local food, drink, and people who want to share their culture and traditions with you.  Experiences are amplified through self-led travel or our expert local guides who know all the best of local life and will make sure you take a little bit home with you!
Pure Adventures is a pioneer in self guided travel in Europe; being one of the first companies offering these tours to North Americans going to Europe.  Summary about Pure Adventures in PDF.  Pure Adventures has expanded and grown its offers by focusing on the 'local experience' which is at the essence of its "Pure" name. Pure Adventures only uses the expertise of locals for guides, route development, sites to see, people to meet, where to eat, shop and experience life as a local would. The self guided concept is one of our key areas of expertise and is the 2nd Pure element for the client – it puts the traveler in control and in contact with the destination much more than if a professional guide is handling everything.