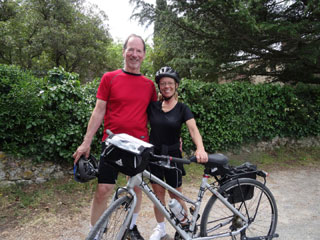 Pure Adventures is one of the early pioneers and with years of experience we continue to perfect the art of self-guided travel. Every one of our self-guided cycling and multisport tours is a complete and very affordable vacation, tailored specifically for active, independent and curious travelers who demand exceptional value and flexibility. See About Us and Only with PA for even more about why Pure Adventures is a leader and pioneer in self guided and custom adventure vacations.
Self guided travel is a growing trend due to the flexibility to start and the extraordinary price. It offers support and independence, and customers don't have to do any work to put it together! Buyer beware, all self guided offers are NOT equal! The concept has taken off, but only Pure Adventures retains the highest level of support, expertise, and service in our base price. As we look forward to 2018 and beyond, it is our mission to continue to upgrade the service and quality of self-guided trips we offer. Many European operators sell 'bargain basement' cheap trips and we know our travelers want nothing of the sort! Our trips are built to a higher higher quality lodging and support requirement; we are focused on high quality and responsive pre-trip support, pre and post trip planning services and more making your tour with Pure Adventures a complete vacation stop. See this article in Active Times for more info
Imagine…- You travel on the dates that work best for you and your group- You travel with your own small group, typically 2 to 10 travelers
– Your route is meticulously planned by our experienced staff
– All your lodging is taken care of, and you have a choice of hotel options to fit your budget
– All your luggage transfers are included
– You have access to local support and emergency services twenty four hours a dayOur self-guided tours offer the same quality, style, service and comforts of our guided trips. The only difference is that with self-guided, you are the guide! Sophisticated and discerning foreign travelers are now discovering what Europeans have long known, that self guided travel offers tremendous freedom, flexibility, support and independence. And perhaps best of all, you don't have to do any work to put it together!It is important to note that a self-guided vacation is not the same as 'do-it-yourself' or what is also known as self-contained. With a self-contained trip, you are responsible for everything from planning the routes, arranging hotels, luggage transfers, carrying your gear, etc. That does not sound like a fun vacation to us!
More on why self-guide is the smart choice
Our self guided biking, hiking, and multisport tours are truly the best of both worlds. You travel on your terms with all the help and support you need so you can focus on what matters most.
Flexible – While most of our travelers opt for one of our pre-planned self-guided itineraries, we can modify any of our tours to suit your particular needs. We typically offer a variety of hotels to fit your budget. And unlike guided trips with set departure dates where there is the possibility of the operator canceling a tour due to low participation, your tour can only be cancelled by you guessed it, you.
Affordable – The all-important question for many people is 'how much is this going to cost?' Prices will vary based upon your level of accommodations and duration of trip. In general, self-guided travel with Pure Adventures averages approximately $1,400 per person for a 7-night trip. Compare this to the approximate cost of a guided Pure Adventures trip of $2200 to $3,000 or more with many of our competitors. Of course, you can travel for a lot less if you go self-contained but remember you will have to do it all; and that might even include pitching a tent!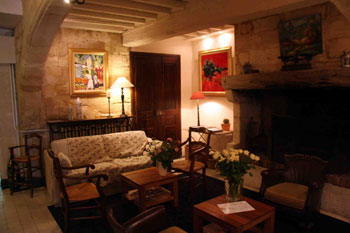 Supported – On your first morning, you will be met by a local Pure Adventures representative, who will get your trip off to a great start by ensuring you are comfortable with the routes and your trip materials. Included in your trip materials are up-to-date recommendations for dining, cultural attractions and other on-tour highlights. We arrange all of your luggage transfers. And should any urgent issues arise, you have telephone access to a local Pure Adventures person through our local self-guided support hotline.
Off the beaten path – Many of our tours are created with a specific theme in mind; for example, riding along routes of great historical significance. All of our routes are thoroughly researched and ridden annually by our staff to ensure you will have the best possible experience. We also plan our routes so you will have plenty of time to savor small towns and villages along the way and enjoy interacting with the locals. All routes are designed by local experts!
Family friendly – Children are welcome at many of our hotels, but kids under the age of 10 may require special equipment such as trailers or child tandems. If so, we recommend parents have some prior experience at home with trailers or tandems. Keep in mind some of the routes and tour activities may not be very interesting for children. We recommend discussing the proposed routes with us to determine whether the route is suitable for kids.
Am I fit enough for the trip I am thinking of?
Ask yourself if you are fit enough to do the trip you are contemplating, and enjoy yourself along the way. Our cycling and multisport tours require a minimum level of fitness, so please call us and we will help you decide which of our self-guided tours are best suited to you and your companions. While on tour, please remember you will have access to our local support contacts by phone only, but if you are unable to finish the days ride, there is no sag vehicle and a taxi is the only alternative to get to the destination. We are available to call for such a ride, but its better to be fit and prepared, or just take your time and rest before continuing. For more details concerning trip levels, visit our rating page for more details.
Can you get by in a language that is not your primary language?
This does not mean you have to speak a second language, just enough to be understood. So if a local villager or shopkeeper does not speak your language can you get by with what might be awkward phrasebook pronunciations and charades; and a smile? If this causes you to panic, self-guided may not be for you. On the other hand, you are sure to look back on these heartwarming and humorous experiences as one of the unexpected highlights of your trip!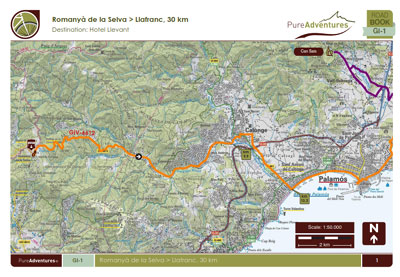 Can you read a map and follow road signs, or are you technologically capable to manage a GPS?
This normally is very easy, but if you are not comfortable or you do not enjoy reading a map, self-guided may not be for you. GPS is now a common tool as well, you can bring your own and load the GPX files we supply; or in some tours we provide a GPS to use. You need to be comfortable with the technology because there is no tech support in device use after the orientation. To really enjoy a self-guided trip, you need to be flexible and have a sense of humor. So if do you miss a turn and have to backtrack or even ask a local for assistance, you will be okay doing so and remember the most memorable trips always have a little unscripted adventure built into them. And if you should get a flat tire, do not worry. Honestly, fixing a flat is nowhere near as challenging as most people think. You can learn at your Local Bike Shop before traveling and we will review the basics at orientation.
At a Glance: Advantages vs. Disadvantages
The following table may help you determine if a self-guided tour is the right option for you and your companions. You may also view a comparison with Supported Self Directed tours versus self guided, and guided trips offered by Pure Adventures!
Guided Tours
Self-Guided Tours
Self-Contained Tours -DIY
Departure Dates Open

N

Y

Y

Full time guide

Y

N

N

Guide/Local Contact Support

Y

Y

N

Personalized Groups

N

Y

N

Professionally Planned Routes

Y

Y

N


(individual work)
Baggage Transfer

Y

Y

N

Meals Included

Y


(varies)

Y


(varies)

N

Transfers Included

Y


(varies)

Y


(varies)

N

Any group size allowed

N

/

Y

Y

–
Guaranteed departure

N


(varies)

Y

Y

Emergency Help

Y

Y

N

Professional Travel Services available for add-ons, etc.

Y


(varies)

Y


(varies)

N

Typical prices: $-$$$$

Inexpensive to Very Expensive

$$-$$$$
$-$$$
$-$$
Still have questions? Call us toll-free at 1-800-960-2221 and we'll be happy to help you plan the right vacation.