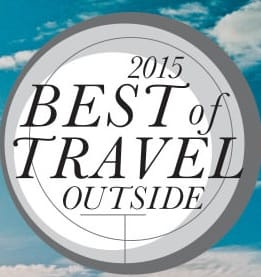 Welcome Agents! Pure Adventures does work with agents and we welcome you to bring your group and custom program requests to us for quotation.
DID YOU KNOW: many of your clients who have experienced a guided cycling/hiking tour with some of the big, luxury brand names are now booking self-guided trips? We hear it all the time, and this is an opportunity for you! Now you can advocate for an alternative to restrictive group guided tours and suggest a 'premium' self-guided experience – the Pure Adventures way! This is a step up for experienced travelers – a graduation of sorts – where they take a little more control of their vacation, get a more fulfilling experience, and save money!
On our site you will find many tours with posted rates. We do offer agent commissions on sales originated by the agent; rates vary and always apply to 'tour only'; not bike rentals. Also, we regularly quote custom programs and group tours wherein we offer net rates leaving you, the agent, in a position to add in for your work for your clients. Travel agents who wish to engage in a proactive marketing effort can earn incentive commissions on any of our tours.
Contact our marketing department for more information about your campaign.
You work hard for your clients, and so do we! There is a movement afoot that lets travelers believe they can get a better deal by going direct in-country. We know better. The service, discernment, and advocacy that you and Pure Adventures provide our mutual clients is sometimes unappreciated. Let us help you, help your clients.
Small groups, custom groups, sports travel, theme travel, and other types of group programs are possible for us to build NET for you to take to your clients. In addition, when it comes to France, we have 22 years of specialized experience with French speakers/nationals on our staff.
Note: payments with net pricing must come directly from the agency, not the client, and are for the net amount only leaving you to collect your fees at the time of payment from your clients.
To learn more, or get a quote you can

EMAIL us for more information Or, call us at 480.905.1235.