Click here on the question to get the answer for these common questions regarding our tours, our bike tour and walking tour booking policies: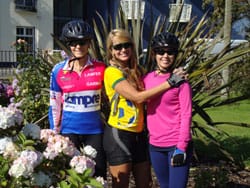 Questions – click to see answer below:
What is self-guided touring?
What does the trip include?
What about single rooms?
Are support vans available and how is luggage transferred?
What should I bring?
What about rental bikes?
What if I need to cancel?
What meals are included and what can be expected?
What is the difference between 1, 2, 3 and 4 star hotels?
How will I get to the starting point of the tour?
How do I book a trip and can you help with other services like train, hotel, car, and more?
What is self-guided touring?
Over the last few years, self-guided travel has become more widely known and understood, but recently it has also come to mean something inexpensive, even bare bones, and more budget travel oriented.  At Pure Adventures we have been doing this long enough to have created a clientele that appreciates more inclusive trips, private experiences with flexibility to customize, keep it independent and personal, upgraded higher quality lodging and equipment – and a great value!
On a Pure Adventures private, independent (self guided) trip, you're never totally alone. The trips are at your pace, however each night you have the comfort of knowing you have a room reserved and paid for in a charming location with an excellent meal and sites to see. Also, detailed navigation materials provide all the information you'll need in explicit terms so that you won't get lost. Extensive pre-trip documentation is provided to help you prepare. You will have the phone number of each hotel, and our local colleagues in the area that you will meet at the beginning of the trip and with whom you can contact for assistance. We say, the trip is "Your Trip, Your Way"! Read about Self Guided Travel here.
What does the trip include?
All trips include a choice of lodging starting at very good quality and reliably operated inns up to luxury hotels.  We include personal meetings at trip start, extensive pre-trip documentation and your own travel advisor who can help you organize and book optional services, baggage transfers, all navigation materials, a choice bike rentals from hybrid to road to e-bike, local and unique experiences such as tastings, transfers, some meals, tourist information, and more. Orientations are provided at the tour start. Meals are included  in a variety of ways but vary from trip to trip on how many meals! Each tour indicates what it includes in the description and makes note as to what options may also be paid for such as bike rental. Some tours include special extras such as admissions to attractions, picnics, and so on. Please read each tour description carefully.
What about single rooms?
Single supplements are available in nearly every tour. This is an extra charge over the quoted double room rate which is a shared rate. You will be booked into a double unless you indicate in advance your single preference.  Note we count a single supplement differently than a solo supplement.  Single supplement is single room use when traveling with others whereas solo supplement applies when only 1 person is on a departure.
Are support vans available and how is luggage transferred?
Bags are transferred for the private independent self guided trips via pre-arranged transportation. You will need to have bags packed and left at the checkout desk before departing, or if the hotel requires them earlier than your planned departure, it will be noted what time bags must be dropped.  Van support is provided on private guided tours and other custom private group departures, and all bags will be carried by our staff. Bike boxes can be handled and other logistics for managing luggage can be handled on a case by case basis, but all trips include luggage transfer and it is never an extra charge.
What should I bring?
You will be provided with a suggested packing list. Its up to you to decide what additional things to bring. Depending on your total trip time, you may have bags which you won't need on the tour. We suggest you make arrangements to store bags during the tour if you won't need them. Ask our staff for suggestions in coordinating your total voyage.
What about rental bikes?
Rentals are available for each cycling tour we offer. Sometimes rentals are included in the tour price – check the tour description about what's included to be sure. Rental bikes are typically hybrids, but we do also offer roadbikes as well as E-bikes in nearly all destinations. See the tour description to know the options. We do our best to provide top quality rentals.  The bikes are built up for the terrain you will cover. Bikes can be outfitted differently from one trip to the next.  We work with local shops and we ensure that you will always have helmets, water bottles, flat tire repair materials, lock; extras included are computers, bags, multi-tools.  We always offer flat pedals, but no longer offer cages.  You may bring your own pedals and shoes to attach.
What if I need to cancel?
Consult the Booking section of this website. Penalties apply for cancellation within 60 days of the tour start. Insurance is available through our office at the time of booking to protect certain unforeseen circumstances that may cause you to have to cancel.
What meals are included and what can be expected?
This is one of the best parts of travel! This is certainly no time to go on a diet, but as you will learn, many wonderful things can be enjoyed in moderation. All of the tours offer cuisine of the region, and suggestions for places to visit and specialties to enjoy will be available. The tours vary as to what each includes, and therefore read the description carefully. For meals that are included, if you have a special need – like vegetarian, please let us know in advance and we will make every effort to meet those needs. In nearly every case, beverages are not included with meals, (your individual purchase).
What is the difference between 1, 2, 3, 4 and 5 star hotels?
We do not have consistency from one country to the next. Some rate their hotels based on a variety of amenities and services offered. Luxury hotels will naturally be at the top of the ratings at 4/5 star. Our 'standard' trip price is usually composed of 3 & 4 star hotels or guest houses.  We ensure you a very good quality hotel property with room containing a private bathroom and shower at a minimum. We search for family owned inns and charming ambiance. We avoid chain hotels as much as possible and we always go for quality and charm – the best are the historical properties! We offer an upgrade to deluxe lodgings, and often these places are the best available and we think you will enjoy them immensely for their charm, local touch, local style, and service. We try to have hotels with staff that speak some English, but it isn't always possible. You can expect to be able to store your bike in a special storage area. In general, you are paying for a high quality hotel with clean and private services. Additional amenities may be available, and upgrades are noted where available. Please inquire about your specific tour.
How will I get to the starting point of the tour?
Connections and getting there can be arranged through our offices as well as any other add-ons to your to your tour. Our staff will advise you for the best transportation options from around the world, and both train & car travel. Most tours will require you to get from the airport or train station to the starting hotel, but some will include picking you up and dropping you off. Check the tour descriptions.  We are happy to arrange private transfers for you.

How do I book a trip and can you help with other services like trains, car, and air?
A booking begins on the tour detail page for the tour you want to book.  We will almost always have had communications with you prior to booking.  When you are ready to book and deposit, you click and follow the instructions.  Read our Terms and Conditions as well.  A credit card is required to complete the online booking and a deposit is charged upon completion of the booking form. We will go to work immediately to confirm and guarantee your trip's services upon receipt of your booking.   Part of the included services for you is our help advising or booking added hotels, transfers, car rentals, day tours and unique experiences.  We can advise on how best to organize your total vacation away and can help and advise with air and train travel as well.
---
Other Questions People Ask:
Am I fit enough for self guided touring?
Can we have optional longer/shorter rides?
What if I have a problem while riding?
What are the routes like for cycling?
Do you charge my card at the time of booking and when is full payment due? Are there any fees on top of the price?
Can you put me in contact with past travelers as references?
Am I fit enough for self guided touring?
We do rate our tours from Level 1 (easy) to Level 5 (challenging).  See our Level Ratings Page for a complete answer on how to determine if you are ready for the tour you have in mind.   Never hesitate to call us or ask us directly as well!  We rate other factors than just distance and elevation change.  Some places have more challenging weather than others, and we add the extra elements of navigation and trip comfort to our rating scales.  Fitness is important and mostly comes down to practice.  You must ride, or hike, or paddle, or whatever the activity is for a consistent period of time before coming on trip.  None of the trips should be booked without physical preparation for some months in advance.  We don't supply training programs, but we encourage you to meet with a coach if you think you need it.  E-bikes help people go longer and up some hills but they are not substitute for training; you still have to pedal.
Can we have optional longer/shorter rides?
Many trips now offer short and long options.  When there is only one option, we can still customize to a limited extent.   In nearly all cases, adding on distance is something you can easily do by using the maps we provide and following another road/trail you see that is similar to the routes we have devised.  When we customize optional routes we do so via map and GPS but are not able to supply cue sheets in extensive detail.
What if I have a problem while riding?
All private independent self guided trips include a local contact number. You will meet our local support staff when we do orientations at the beginning of a self guided trip. You can always call for help or questions during daylight hours. Note that coming out to meet you on the road will involve additional fees. The only exception is if a bike has a mechanical failure, other than a flat tire, and in this case we will take on costs to get you rolling again.
If you fall sick or can't finish a ride and need to be transferred, you can call local support and get a ride arranged, but this will be an extra cost paid by you – typically on the spot. If a rental GPS device breaks down, we will attempt to fix it or advise how to manage over the phone, but you have back up directions for such occurrences and an immediate trip to you on the road will not be available. If your hotel room isn't to your liking you can call and ask for an upgrade or attempt to work it out on your own at the hotel. As long as you received the room category included, you will have to pay for any upgrades. If you are not comfortable on your bike after accepting the bike in the beginning, we will attempt to make adjustments to make you more comfortable but any trips out to meet you may incur added fees for the travel and mechanic time.
What are the routes like for cycling or walking?
We select the best routes possible for peaceful and relaxing experience in each destination, but some trips will have selected routes that are meant to challenge – and reward!  We work with locals to help us come up with and offer the best routes for you to experience.  This local knowledge is invaluable at this point and is the key to our success with the tours we offer.   This usually means nicely paved roads with low traffic; however we have added a few more unpaved roads that carry no vehicle traffic.   The unpaved roads could have small gravel or be of dirt.  Any unpaved road is almost always a signed cycling path, and is most often not a technical ride.    In general the routes are small country roads that pass through villages and by important sites that will enhance your experience.   Depending on the level of the trip, you could have flat to rolling roads or up to challenging mountain roads to go up.  Hiking trails are usually very well marked paths that are maintained and easy to find and follow.  Trails can be rocky and uneven at times; and can get muddy with rain.  We walk on gravel roads sometimes too and open double track routes.
Do you charge my card at the time of booking and when is full payment due? Are there any fees on top of the price?
We charge a deposit at the time of booking.    Your final payment is due 60 days prior to travel.  We do not charge additional fees like tax in addition to the trip price unless you add extra services like additional hotel nights or other.  Important:  you may be asked to pay a small 'city tax' in many places throughout Europe when you check out of your hotel.  This is not everywhere, but becoming more common.  This amount varies from 1-4 euros/person/night – we are not allowed to prepay this, so you need to be prepared at some hotels during checkout.  To know all Terms in complete detail, visit our Terms Page.
Can you give me some references?
Indeed we can!   See our References page; called Reviews and News.  We will do everything possible to ensure your confidence prior to travel with us.   Our clients come back again and again which is a perfect testimonial to our serious intentions to give you the best trip possible for your money!