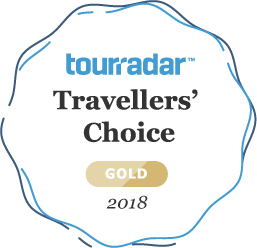 Pure Adventures is a brand name owned by LRB Flagship, Inc. In 2019, LRB enters its 25th year of operations. [Read more of our history in the interview with Everett Potter.] The company has been ARC appointed, is currently IATAN certified, is licensed in Arizona, and has been registered with the BBB for 17 years carrying an A+ rating. Trade names are registered with the United States Patent Office. We carry $1M E/O policy insured by AON. The company has been selected as the small business of the year in our local community and our ownership recognized in local business magazines. The brand has been written about in feature stories and in support of many travel related stories over the years. National Geographic Adventure, Men's Journal, Men's Fitness, Outside, SmarterTravel.com, have selected our tours for the value offered by our unique, private, independent, self guided tours. The New York Times even included our tours in a piece written years ago, which still drives interest!
Media references: See the section below. [Back to About Us]
Recent Reviews from Tour Radar: | More reviews at Adventure.travel
---
We are members of the Better Business Bureau (Central/Northern Arizona Chapter), with an A+ rating, and approved by BBB with their Online Reliability program. Our history is accessible by clicking the logo at the right.
---

We are one of the first members of the Adventure Travel Trade Association (ATTA) and now contribute to the Adventure Travel Conservation Fund. See below.
---
We are endorsed by IATAN as a Travel Service Intermediary, meeting the strict standards of eligibility. We offer our own travel insurance to our clients through Travel Guard, Travel Safe, and other providers with applicable coverage for our clients.
---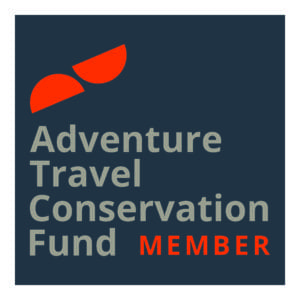 Pure Adventures has sent a portion of tour receipts to Sustainable Travel International and is a supporter of environmental protection efforts in all areas. See our current donation recipient; the Adventure Travel Conservation Fund. We are currently striving to offer more vegetarian dining options on tours and we are taking a strict stance against factory farming around the world.
---
Pure Adventures supports local cycling and in past years, has contributed to youth and U23 racing development. LRB contributed to the Livestrong foundation and has done so in years past through the Tour of Hope and Peleton Project. Additionally, we support MS 150 riders. We donate to the International School of Arizona, the Arizona Wilderness Coalition, the Vietnam Veterans Association of the Valley, and Big Brothers/Big Sisters. LRB Flagship contributed a small portion of each tour sale to Save the Children, Livestrong Foundation, and Arizona Wilderness Coalition.
---