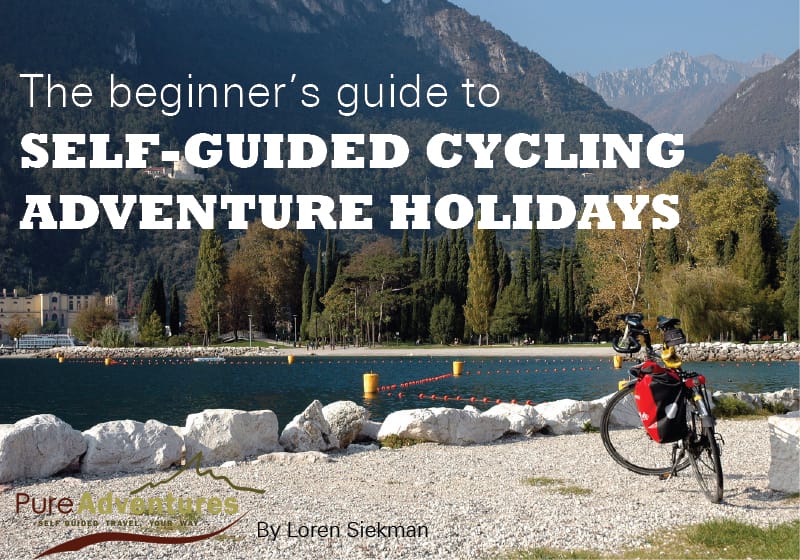 Cycling tours make up a significant volume of adventure holidays. For years, the only known option for most people was a guided trip. The description is obvious, but to summarize, this historic trip was a package a traveler booked with a tour operator offering a bicycle vacation with a specific departure date and a minimum number of participants. However guided trips have evolved in recent years, with more companies offering custom guided trips and pricing their tours to operate with fewer participants. The question is why?
The Beginner's Guide to Self-guided Cycling Adventure Holidays is a new e-book by Pure Adventures founder Loren Siekman. In it, you will learn the reasons behind the growth in self-guided cycling, the differences behind different types of cycling holidays and how to choose a self-guided holiday tour operator (including a list of where to research tour companies). Short and to the point, this free e-book is an unbiased starting point for cyclists who have been on guided tours and feel ready for a more adventurous holiday experience.
Ready to learn how to book your own self-guided cycling holiday? Download the Pure Adventures Travel how-to book now!
Would you like to write a review on our blog about the e-book? Download the free e-book and then email us your thoughts! Your review will be shared with all of our blog readers and posted alongside reviews from other cycling bloggers!