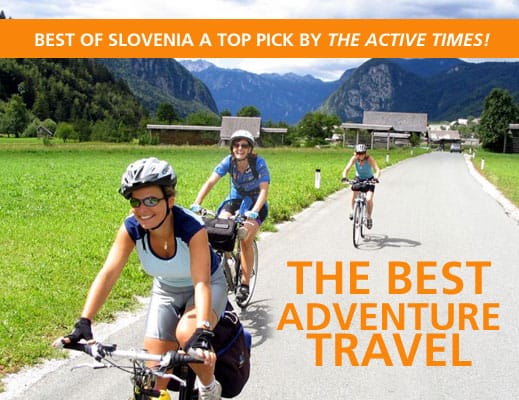 Experienced adventure travelers are a discerning bunch: your vacations are epic and it takes a truly unique destination or tour to get your heart racing. Destinations with mountains, oceans, deserts or off-the-beaten track trails are a must (and if a destination has a combination of a few of those must-haves, then all the better!)
Recently The Active Times listed their top adventure travel destinations for 2014 and Pure Adventures' Best of Slovenia self-guided cycling tour made the cut! It's an honor to be listed alongside amazing trips like kayaking in Antarctica, rock climbing in Thailand and windsurfing in Brazil.
See the complete list of top adventure travel tours on The Active Times here and learn more about Slovenia and our 7 night self-guided cycling tour of Slovenia here.