Being a seasoned adventure traveller, you've earned your stripes. You've taken the tough trails, weathered the storm – literally, pushed physical limits and have come face to face with new worlds and cultures. There's no doubt you've accumulated great gear to help you along those journeys. But besides your old lucky compass or perfectly worked in hiking boots, most of what's been purchased has worn out and been replaced.
Well, before you head out to buy that boring backpack, it's time to get excited about what's out there! After all it IS the future, so we've scoured the internet to find some of the coolest 2016 Tech For The Adventure Traveller Who Has Everything.
It's all right here in this nifty infographic. Look, enjoy, share!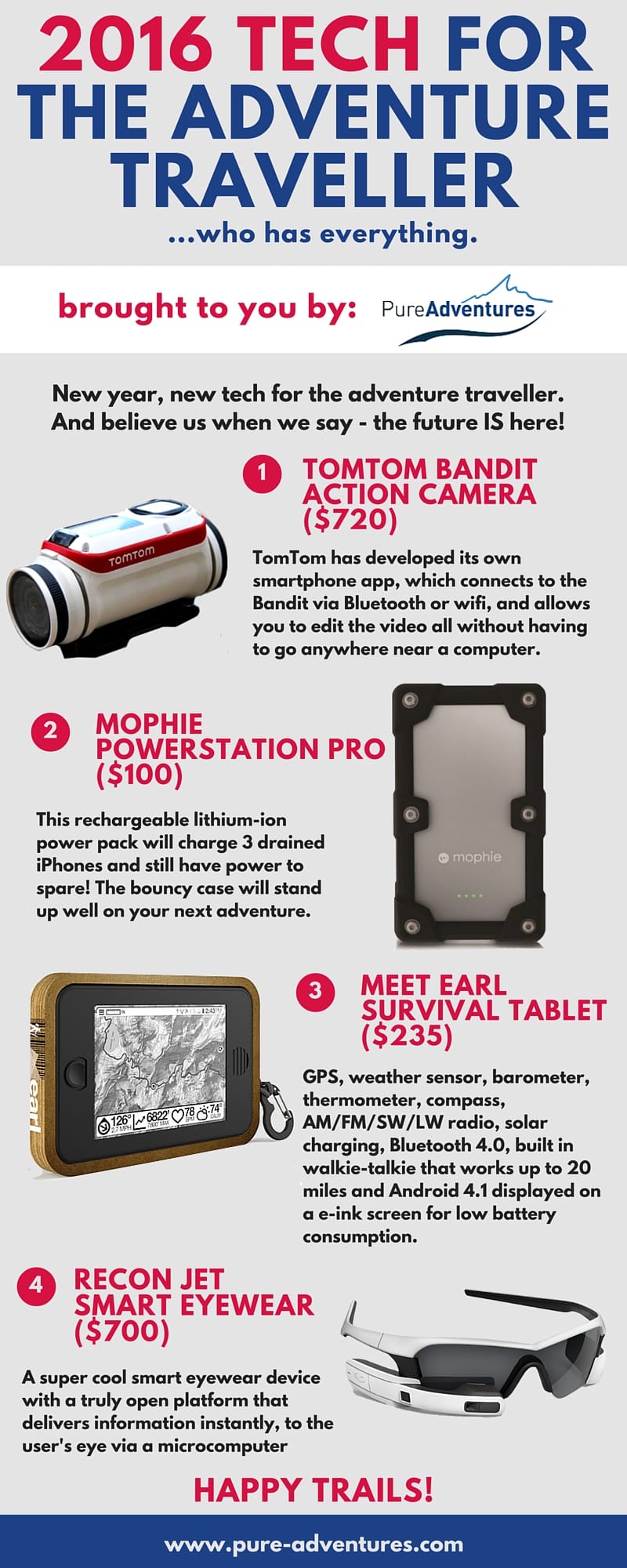 Share This Nifty Infographic On Your Site!
Please include attribution to https://pure-adventures.com with this graphic.