Ok, so right about now you're asking yourself 1-Where the heck did the summer go? 2- Why haven't I taken some much deserved me time yet!? With the usual day-to-day it's hard to carve out time to recharge our batteries and to fuel the soul. We're here to tell you that the cycling experience you've been waiting for is waiting!
It's the most wonderful time of the year! Well, at least that's how we see it for our customers. This is the time of year when we offer 2017 pricing for our 2018 tours! You've got until the end of October to grab hold of some serious savings.
Not sure which tour is for you? Here are a few suggestions.
Portugal – Algarve Sunny Coast Cycling Tour
Tour Type: Self Guided Hybrid Cyling Level 3
Difficulty: 3 out of 5
Distance: 49km/day
Duration: 6 Nights / 7 Days
Availability: January to June and September to December
Cost: Starting at $1415 USD
The southern region of Portugal, called the Algarve, is a perfect place for a cycling tour getaway offering an incredible program along one of the most beautiful coastlines of Portugal. You will discover some small fishing villages and some abandoned fortresses which remind us of the time when this coast was ravaged by pirates! Passing by the Southwestern most point in Europe, Cape São Vincente and end in the beautiful and typical town of Lagos; you ride some of the best seascapes in Europe. With Alentejo, this region is 300 million years old and it is one of the most preserved landscapes in all of Europe; in the Algarve we avoid most of the high traffic areas and beaches further east and south. The tour area boasts a diversity of rare botanical species, with very interesting flora and a variety of maritime birds that nest here and complete this beautiful and unique scenery. After a few cycling days you will reach Cape Sao Vicente, which is the south-westernmost point in continental Europe and a migration area for thousands of birds.
Ok, so you're not sure about Portugal. Maybe our "4 ways to tame Portugal's Wild Coast" will get you excited!
Italy – Pisa to Florence Bike Tour
Tour Type: Self Guided Hybrid or E-bike Cycling
Difficulty: 3 out of 5
Distance: 30 km/day
Duration: 6 Nights / 7 Days
Availability: March 1 – October 31
Cost: Starting at $1347
Leonardo da Vinci might have said it himself "cycle to my home town and check out all my discoveries". This flexible tour does just that, as you choose your challenge each day. Pedal through the quintessential Tuscan landscape of vineyards and olive groves to Pisa, with its world renowned Leaning Tower, then to the charming town of Lucca, where you will ride up on the impressive walls of the city. Continue on country lanes to Vinci, Leonardo's birth place, and visit two museums to gain insight into the life and mind of this genius. Finally, visit Florence "cradle of the Renaissance". This is a wonderful discovery of Northern Tuscany to places none of our other tours visit.
Not sure about the whole Pisa-florence thing? Our "Pisa to Florence Bike Tour: 20 Years In The Making" blog may just change your mind!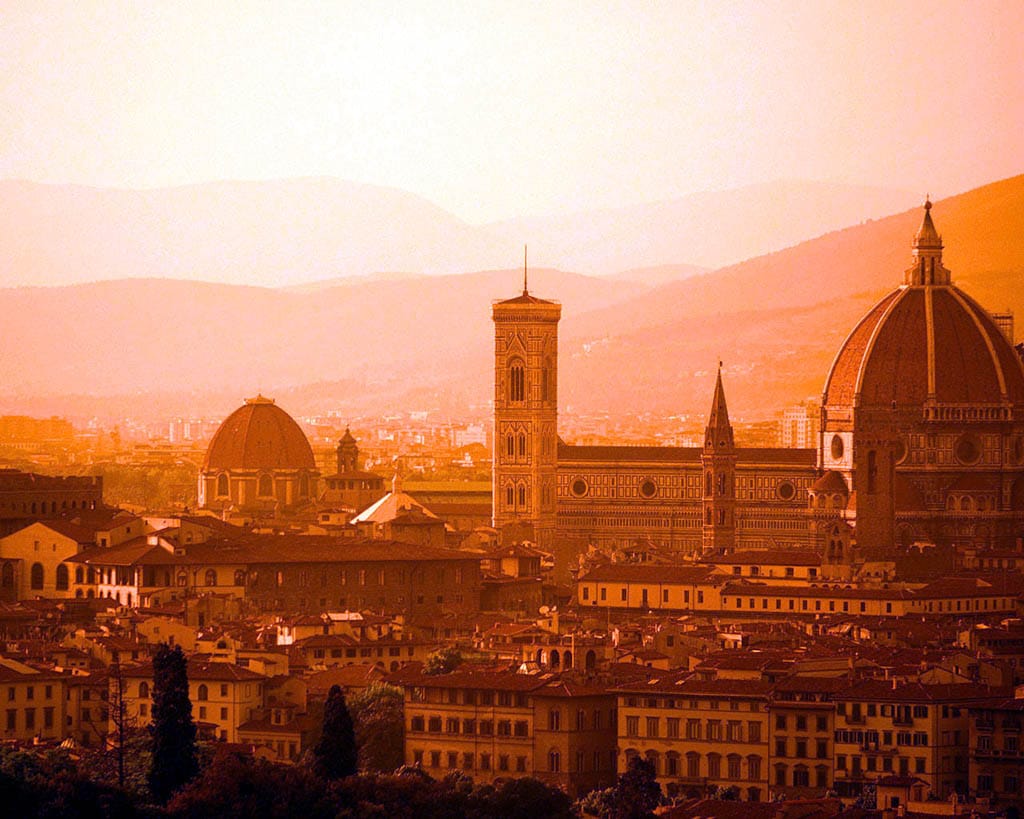 Spain, spain & More Spain!
We have just too many favourite tours in Spain to pick just one. From our Catalonia Gastronomic Cycling Tour, Spain – Rioja Wine Cycling Tour, to A Taste of Catalonia Cycling Tour, we've got something for everything cyclist no matter the skill level. However, there are some prerequisites before embarking on any of our Spain tours – in no particular order: 1) LOVE great wine 2) Enjoy mouth watering Spanish cuisine. 3) Want to take in some breath taking scenery. If you can meet at least one of those – we'd be happy to have you! In the mean time download our "Top Cycling Routes Of Spain" guide to get the inside look at what we've learned in our 20+ years of touring the area.
Still on the fence about vacay in Spain? These "5 Foods to Try in Spain" will set you straight!