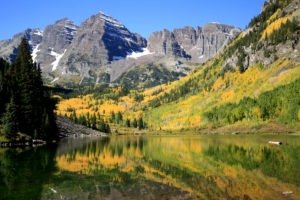 May 1, 2020: Aspen, Colorado
Many of you have probably never heard of the Roaring Fork Valley. To be honest, neither had I, until I moved here 12 years ago. I can remember the exact moment I arrived to the valley. I'd been living in Denver and had been to many of the nearby ski areas such as Breck, Vail, A-Basin, etc., which are located off of the beast of a highway known as I-70. But when I turned off that highway and started winding my way up towards Aspen, it was then that I had a real "A-haa" moment. "So these are the mountains," I thought to myself. I was in complete awe; I may have even been drooling. I watched the sparkling Roaring Fork River as it followed me through canyons and valleys, until I finally arrived to the small town of Aspen. It was June 21, 2008 and summer was in full swing. Everything was bright green with rainbow-colored wildflowers blooming everywhere I looked, snow-capped mountains greeting me in the distance, and all of this was set against the perfect backdrop of a typical Colorado "bluebird sky."
Twelve years later and I'm still here. I admit it, I'm completely hooked. We have a saying here: "You come for the winters but you stay for the summers." And it couldn't be more spot on. The activities are endless and I've grown to love them all. Hiking and mountain biking on miles of trails, road biking, the Rio Grande bike path, kayaking, SUP'ing, whitewater rafting, rock climbing, camping, wildflowers, golden fall leaves, fly fishing, diverse wildlife – bear, moose & elk, free Snowmass concerts, rodeos, culture & arts…it's endless. Not to mention, the weather in summer is perfectly divine. Imagine summer temperatures where the hottest day is 88 degrees but most of the days you're sitting in the low to mid 80's, with evening temperatures in the 50's and 60's. The air is dry, not humid, so you won't find mosquitoes up here. And by up, I mean the fact that we sit at altitude: 8,000 ft. For those of you looking to do a little high altitude cycling training, you've come to the right place. There's a reason Lance Armstrong and so many other athletes choose to make this place their home.
And sure, Aspen is known for its celebrities, glam, and swankiness. But that's not what this area really is. For us locals, it's the Roaring Fork Valley. It's two perfect playgrounds consisting of two adjacent villages: Aspen and Snowmass Village. Here, you have access to nature at its finest, right outside your doorstep. Here, the evening skies sparkle with stars that only when you leave the valley, do you take for granted. Here, nature offers you everything.
So as I share this with you, things are slowly beginning to open and COVID-19 restrictions are being lifted. I would like to personally invite you to escape to the Roaring Fork Valley this summer/fall. Take a look at our Aspen Snowmass self guided bike tour, family-friendly multi-sport tour, hut to hut hiking tour, or even a guided bike tour; summer through fall is the perfect time to be out here. With the most amazing resources at hand and our local expertise, we can design the perfect Aspen Snowmass getaway for you. Getting away this summer or fall might still seem like a dream but maybe, just maybe, it can become a reality. Let's hope!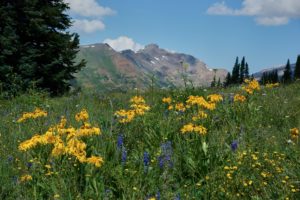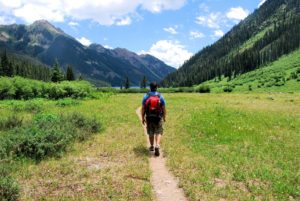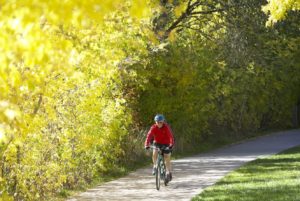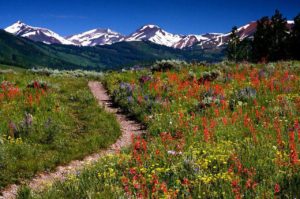 Local Resources:  https://www.gosnowmass.com/
https://www.rfta.com/trail-information/ – trail info and free transit info