As a lover of beers, I can say that craft beer has been a key to happiness in our small household. Both our home states host some stellar breweries– sipping an Allagash white on a dock in Belfast, Maine (my home state) in the summer and enjoying some Good Medicine and shuffleboard at the Great Northern Brewery in Whitefish, Montana (his home state) have been precursors to memories with people I love. I also equate beer, especially good beer, with the outdoors — sipping one after a long hike through Escalante, Utah or enjoying one of the many parks that allow alcoholic beverages in Boise, Idaho. When I think about craft brewing, at least on American soil, it seems to hold true that the most successful craft brewing states are also some of the most outdoorsy states. So, why does the taste of nature pair so wonderfully with the taste of homebrewed beer? While the answer is up for debate, what we do know is that this pairing is probably why Colorado, and specifically Denver, has seen such rising craft brewery success.

Spirits in Denver — a History

A trip to the Mile-High city is sure to please almost anyone. Bordered on the West by staggering mountains, home to nearly 100 different museums and more skiing and snowboarding opportunities than many places in the great American West, it's easy to see that Denver is home to many tourist opportunities. A lot has changed since white settlers began to roll in in the mid-1800's, but one thing that has been a pillar of the community is its need to quench a thirst for finer fermented liquids. Denver began as a mining town during the gold rush, and miners craved sweet relief at the end of the day — which lead to the rise of saloons all over town. While these saloons may have hosted unsavory characters by night, they also hosted services by day. Church meetings, town meetings, and sometimes even school would be held in saloons in its early days.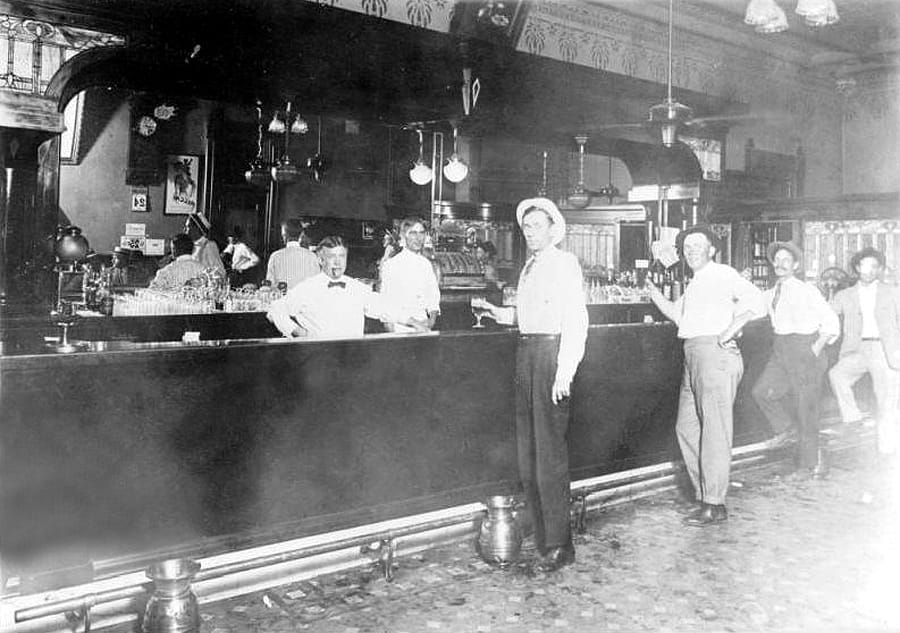 "When I think about craft brewing, at least on American soil, it seems to hold true that the most successful craft brewing states are also some of the most outdoorsy states."

While saloons of 1800's Denver might have been limited in their selections, Americans have come to know and love the taste of nearby Golden, Colorado's Coors beer. Founded by two German immigrants, Adolph Coors and Jacob Schueler, in the late 1800's, Coors took off and eventually became the third most popular beer in America. Because it was not sold outside of its home state until the late-half of the 1900's, it was sought after on the West Coast and regarded as a novelty beer on the East coast. Its popularity only skyrocketed after its expansion in the mid-seventies, and now Coors is a common household name.

Craft Brewing in the Mile High City and Surrounding Areas

Perhaps it was this surmounting success, or perhaps it was just a historic love of beer, that led to the rise of craft brewing in Colorado. As of January 2018, Colorado had the second largest concentration of craft breweries in the United States. Unlike Oregon, whose Ninkasi and Rogue breweries have started to creep into the beer sections of popular grocery chains nationwide, Colorado (and Denver, specifically) are fairly obscure to outside states except in specialty beer and brewing stores, with the exception of Fort Collins' New Belgium. Even while living in Bend, Oregon and traveling all up and down the Western United States, I cannot recall a time where I saw a Colorado beer other than New Belgium on the menu outside of Colorado. However, having tasted some of the beers Colorado has to offer, it is clear to see why their beer is worth traveling for.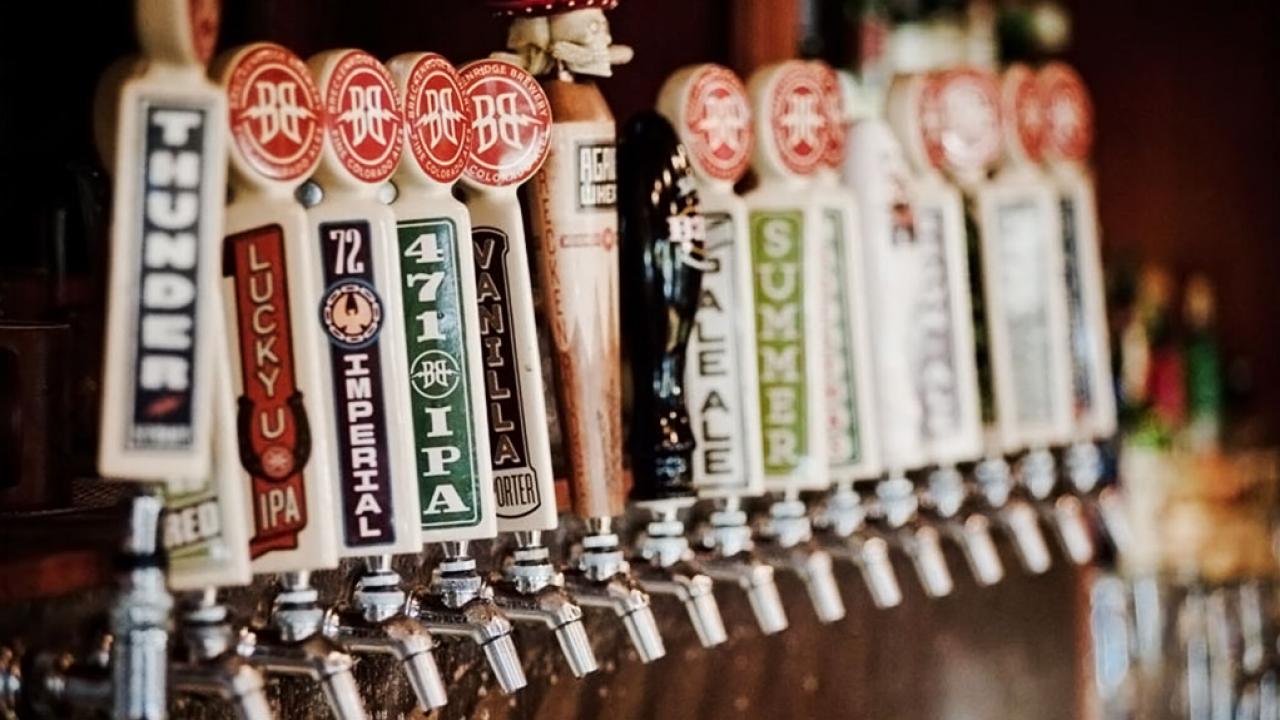 "As of January 2018, Colorado had the second largest concentration of craft breweries in the United States."

In fact, craft brewing tourism has become one of the biggest tourism factors in Denver and surrounding cities. In 2015, craft brewing drew in nearly $2 million in statewide revenue, and it's no exaggeration to say that tourists contributed to a large percentage of these sales. Denver's climate is perfect both for growing hops, the tangy treat found in so many craft brews and for brewing itself. Perhaps this is why breweries like Bull and Bush, Cannonball Creek, Crooked Stave, and numerous other beer breweries have seen such success here. But the brews and views don't end in Denver. Head over to Aspen for a tour where breweries like the namesake Aspen Brewing Company offers many seasonal brews meant to inspire the beer lover in everyone, but their Silver Queen series holds traditional favorites with a local twist. Basalt, with its Capital Creek Brewery, offers a small and mighty selection of craft beers brewed with regional hops. In Glenwood Springs, tourists can enjoy the history of the Hotel Denver with a craft brew from the onsite brewery. Regardless of where you end up in Colorado, brewing and history go hand in hand.

Not Just Hops & Malt

But as travelers pick Denver and surrounding Colorado cities for their next big craft brew destination, it is important to delve into all the delectable adult beverages that the city has to offer. Though a recent foray by the dwellers of cities, distilleries are now becoming just as popular for tourism and for state-wide sales. True to its Wild West past, Colorado whiskeys remain a favorite for alcohol lovers, however, gin is also popular due to the prevalence of juniper trees. Catering to hipsters and the generally adventurous travelers that reach this mountainous city, Denver distilleries like Downslope Distillery play with a range of unique ingredients like New Mexico Chilies and Maui Sugar Cane to create flavors that stand from their quickly growing community of competition. Woody Creek Brewery, out of Basalt, offers a Colorado Gin that mixes London dry gin with cranberry, citrus, and herbal notes for a unique American gin. Head over to Aspen and experience Marble Distilling — a distillery with multiple award-winning spirit selections whose sustainable practices encompass Colorado's love of the environment. But if you're feeling like a real cowboy, head back to Denver to Laws Whiskey House, a distillery that offers a punch of smoky, earthy, and traditionally distilled whiskeys sure to tickle the fancy of every rough-and-tumble traveler.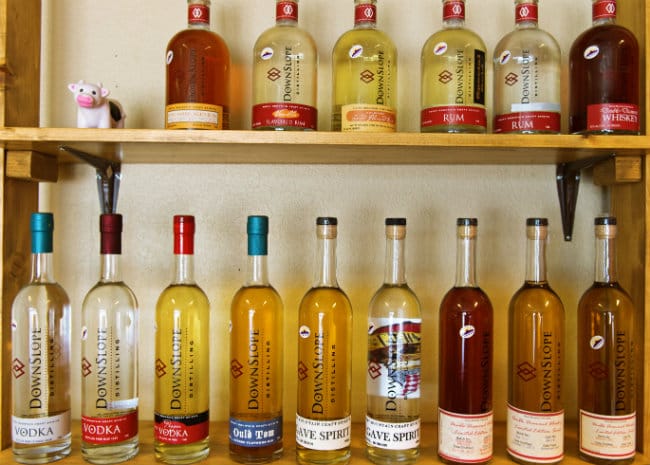 While it's true that spirits, beer, and the outdoors can be separately enjoyed, there's something about watching the sun set over one of the most majestic cities in the Western United States that really pairs well with a beer or glass of whiskey that highlights the hard work, dedication, and uniqueness of the United States.