For the longest time, my knowledge of tapas was limited to the Basque variety. Being young and moving somewhere as culturally different as Boise, Idaho, Guernica's sister city, I enjoyed the Basque district and all it had to offer– especially the tapas. I now understand tapas are more than just a social (and delicious) food made by the Basque. Tapas are famous throughout Spain, and are as widespread as they are diverse. In almost any restaurant or bar you are likely to find a form of tapas– often as a pre-order or appetizer that you pay for, however, some are complimentary. Traditionally, there has been a great variety of tapas — with names as unique as the tastes. Tapas like Pincho Moruno, Las Gambas en Gabardina, Las Banderillas, El Montadito o el Serranito, and more weave tales all while tasting great.
The word tapa means "cover" and comes from the ancient custom of covering the wine glasses in the taverns with a piece of bread or with a slice of ham. This was to prevent flies or dust from falling into the wine. While it has come a long way from its humble beginnings, the tapa is now a way to understand the diversity, history, and culture of the country. Spain is home to 17 different cultural areas, and even within those areas tapas differ and tell a tale.
Basque Tapas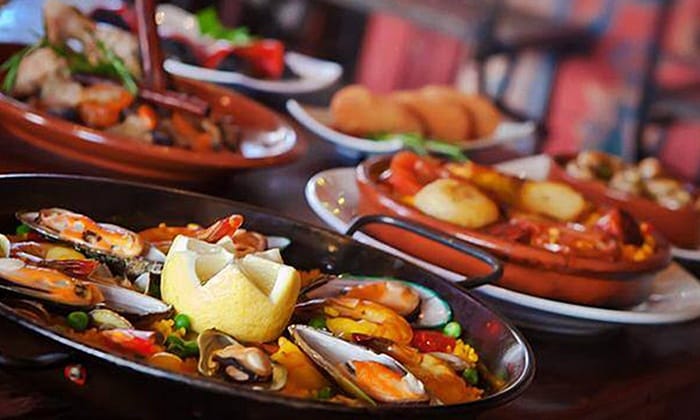 Many travel to Northeast Spain to experience the Basque region — known for its cuisine, wines, and countryside. Basque tapas tend to be meaty and hearty, highlighting the farming culture that defines the Basque people. Meats include seafood, beef, and sheep and often come in larger portions due to the climate and the intensive labor required by many traditional Basque jobs. In the Basque region, tapas are often served in the form of Pintxos (pronounced Pinchos), which means "spike" or "brochette". These elaborate, appetizer-like food whose price is indicated by the size or type of skewer holding it together. Often, these are much more complexly constructed than their southern neighbors' Pinxtos. Indeed, Pintxos are a testament the pride of Basque culture, highlighting their independence and ingenuity.
Galician and Asturian Tapas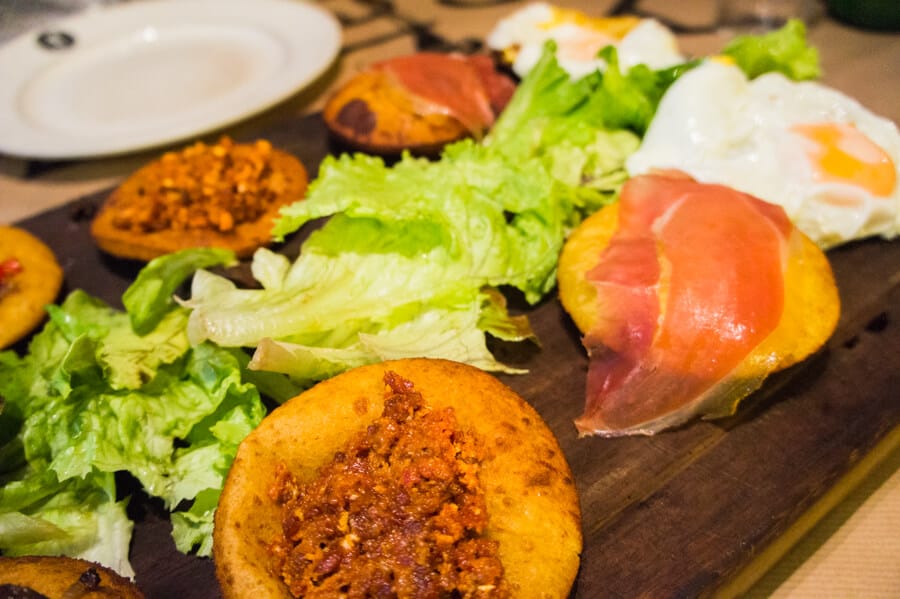 Seafood defines many regions in France, but Galicia and Asturias make seafood their own. Along with the seafood, shellfish, and empanadas that are often considered hallmarks of Spanish dining, Galicia and Asturias are known for their superior cider. Being relatively near the Basque region, Pintxo influences often find their way into the tapas of this region, however, what really defines it is the taste. Often, these tapas are cooked with cider. With rich and decadent tastes, this region is known for decadent, world-renowned Spanish fares that showcase the clash of the old world with the new world.
The Central Plain and Madrid Tapas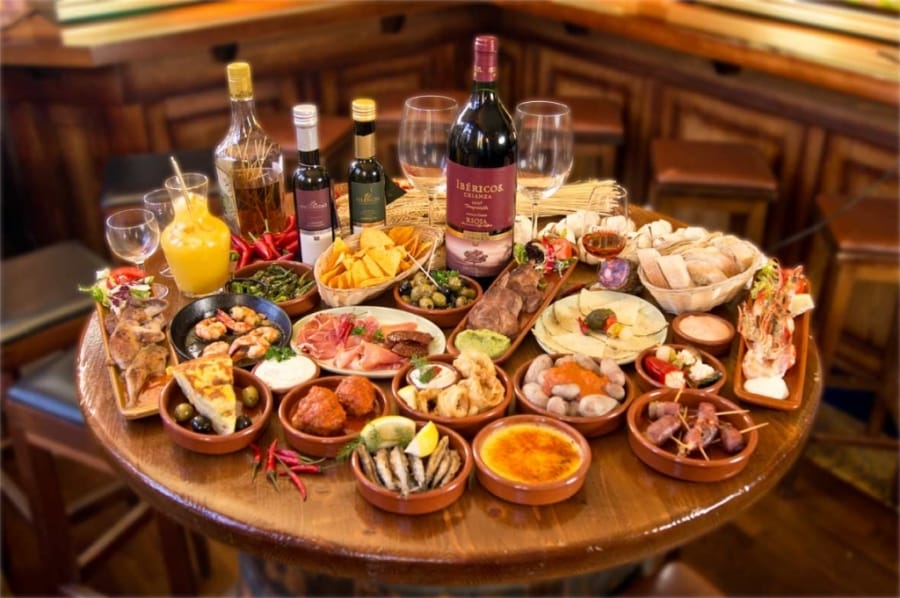 Go to Madrid and you'll be sure to eat well. But the Tapas in Madrid and the wide central plain regions speak to the social culture of the regions. Tapas are often served for free at bars in some of the larger cities, and are always served alongside drinks. These tapas are usually simple, meaty, and highlight complex flavors, like the region's best ham and manchego cheese.
Extremadura's Tapas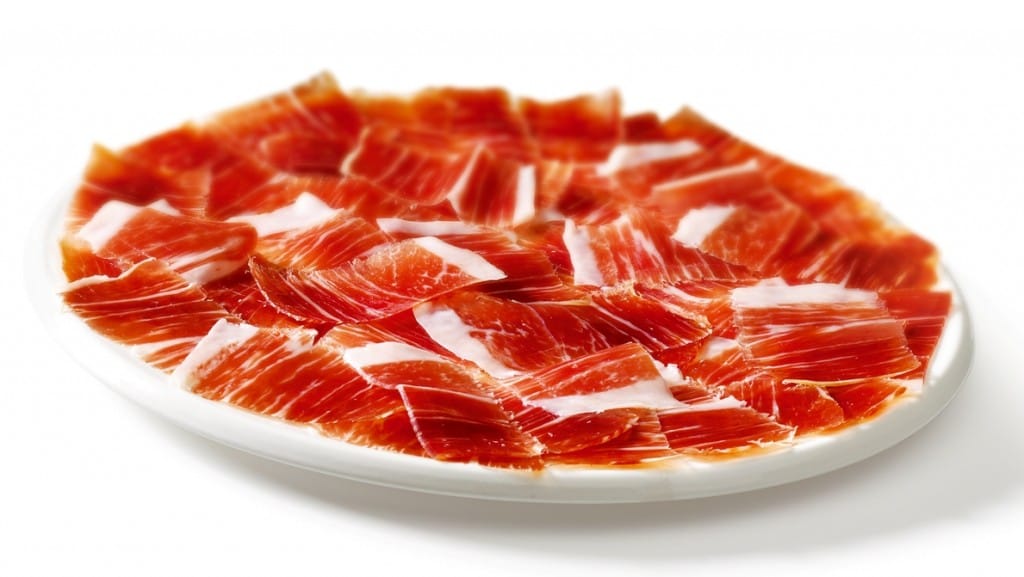 In some ways like the Central Plain and in some ways completely different, Extremadura combines its love of food and love of friends and family. Extremadura follows the European habit of lighter dinners, which makes Tapas a perfect fit. Extremadura makes the ordinary taste extraordinary — revolving around meaty, simple, and delicious fares. Visitors are encouraged to try Rentinto beef if it is on the menu, as it is unique to the region. Also a hallmark of the region is raciones, or tapas dishes meant to be shared. In Extremadura, being well-fed and well-liked are synonymous with their generous tapas.
Andalucian Tapas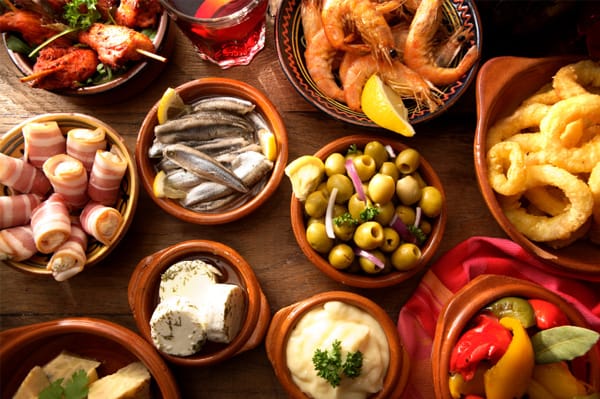 To the south of sunny Spain lies the more exotic fares. Known for its olives, Andalucia also is home to striking and diverse seafood due to its proximity to the Strait of Gibraltar. Tapas were thought to have originated out of Andalucia, originally a piece of ham served with a glass of wine. Since its humble origins, Andalucia has used its ingenuity, cultural diversity, and a wide array of local foods to enhance the tapa to its current glory.
Murcia and Valencia's Tapas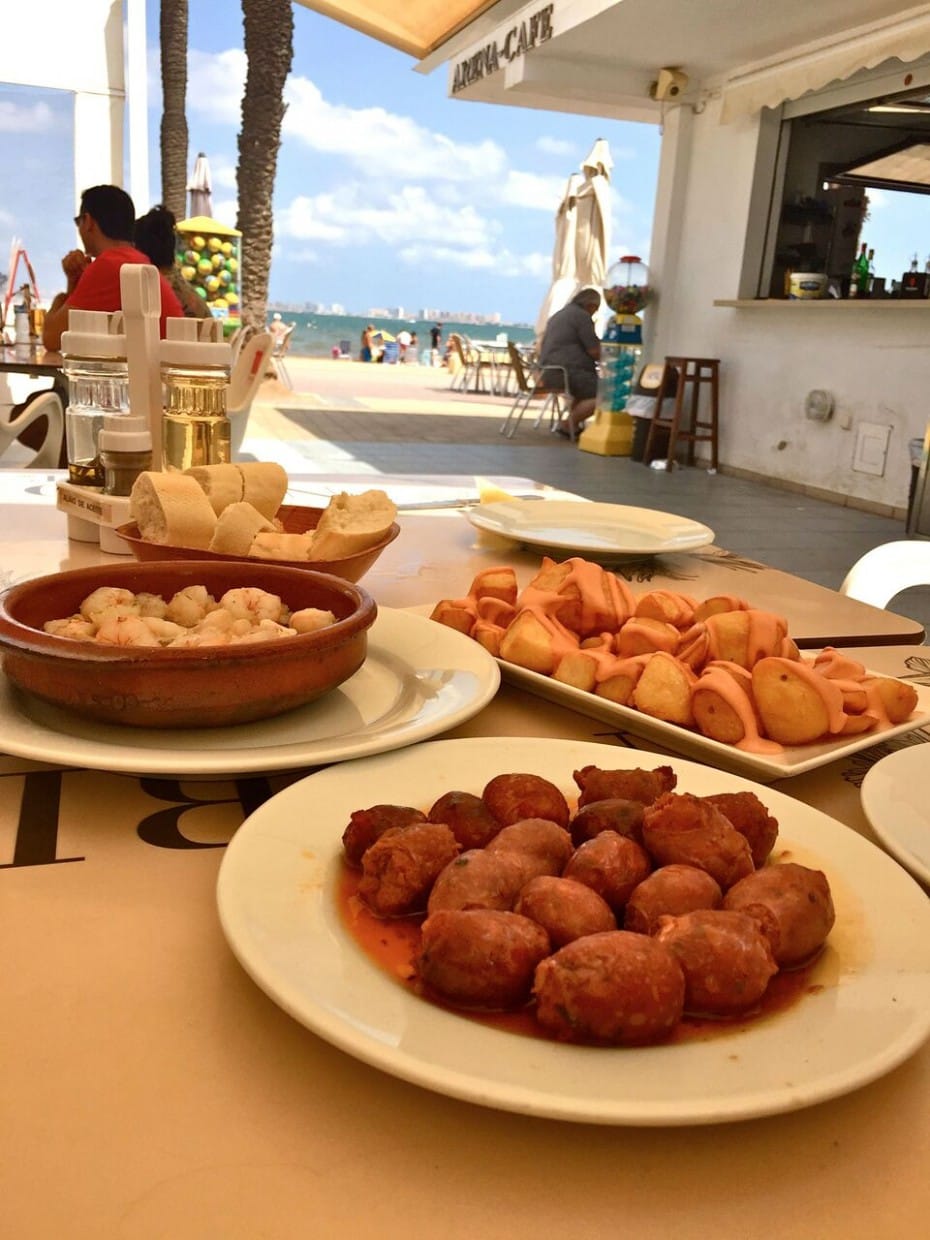 Go Northwest up the coastline and you will reach Murcia and then Valencia. Where Spanish royalty once lived, Murcia and Valencia show their decadent past in the variety of garden delights and seafood blend together to create rich and colorful small tapas dishes. Salt cod wrapped in roasted red peppers, different types of cured ham, and a regional favorite Clotxinas, all paired with the rich local wines make anyone feel like royalty.
La Rioja Tapas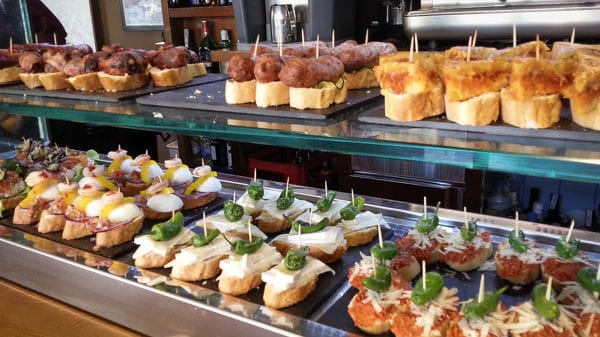 La Rioja, located just below Basque country, is famous for its Logroño with Laurel street tapas. It is customary, like many United States brewery tours, to get a taste of each unique tapa at each bar along the street, as every bar has only one unique tapa. Tourists and locals alike will visit these streets, order standing at the bar, and try and hit every restaurant along the way. Each tapa comes with a glass of wine, which makes trying every tapa on the street an exciting and fun challenge that many do not complete.
Catalan Tapas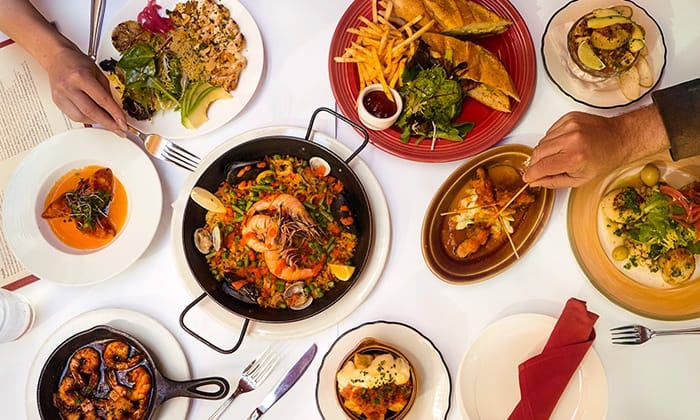 Catalonia, where France and Spain meet, is a land of many influences begging to be its own — a notion that is reflected both in their language and their food. While the majority of Spain serves tapas with a piece of bread and olive oil, Catalan tapas usually come with "pa amb tomaquet", or bread with tomato. For tomato lovers, the sun-baked, local tomato and fresh bread is not to be missed — as it is a lot more tasty than its more widespread bread and oil companion. Overall, Catalan tapas reflect this merger of two distinct cultures, blending traditional French herbs and flavorings with Spanish seafood and meat favorites.
Spain is full of many unique and wonderful dishes that are there to fill stomachs and delight taste buds. Enough tapas will get you there, but the main focus of tapas is not to fill your belly, but fill your spirit. Designed to be enjoyed with friends and family, tapas are a culinary map of Spain's diversity and social nature.