Breathtaking vistas aside, Snowmass and surrounding areas are Colorado's standout family adventure destination. From river canyons and hiking paths to the vast array of cycling trails and 4×4 tours, hauling your crew here will satisfy even the choosiest of adventure lovers – yes, little ones included.
The Lost Forest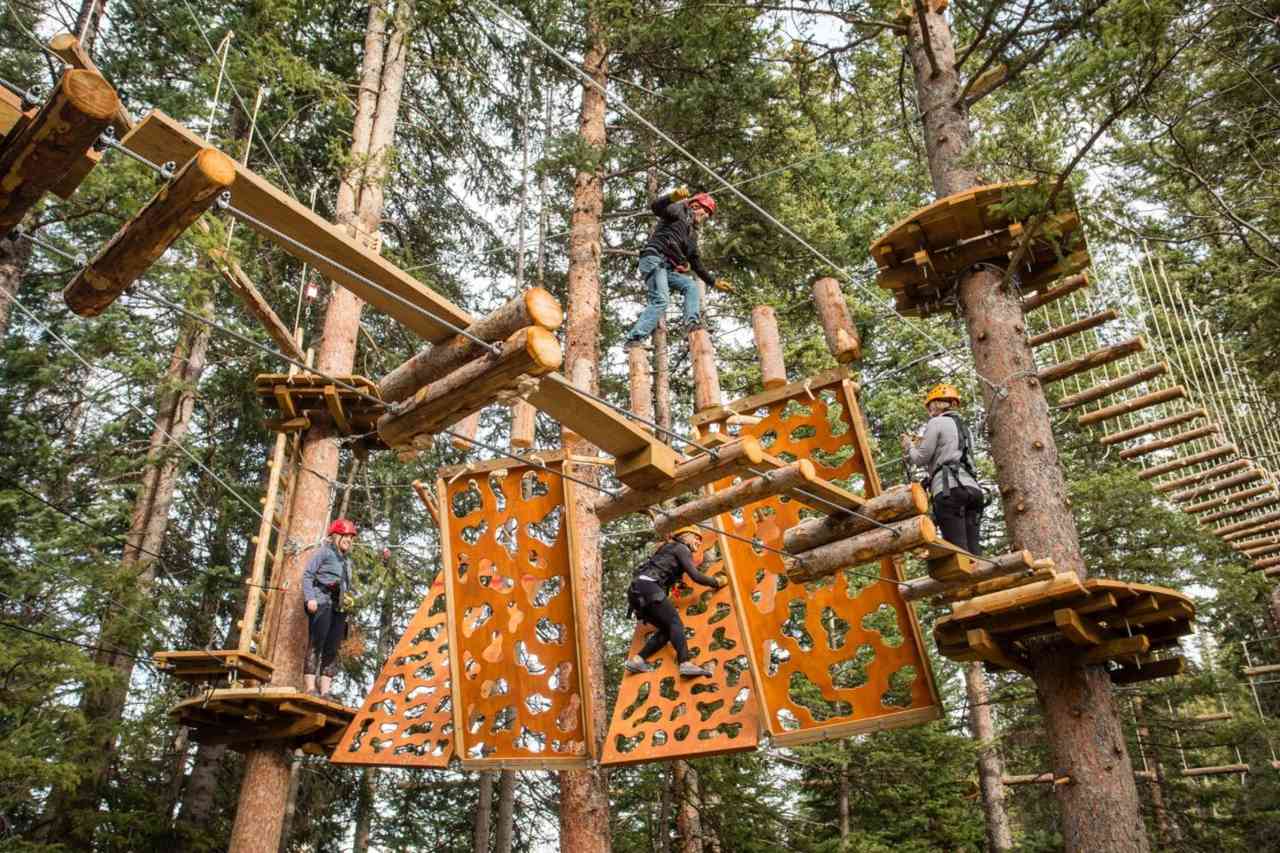 Zip lining and biking trails? Disc golf courses and an alpine coaster? High ropes courses and climbing walls? Yes, yes and yes. Options abound for vacationing thrill-seekers in The Lost Forest, so prepare for fully-packed days when exploring this mecca for family adventure (psssst you could win a FREE pass to the Lost Forest)!. Prefer a quieter outdoor experience? There are ponds for fishing, paths for hiking and biking, and myriad guided mountain boarding, skateboarding, mountain fishing and overnight family campout packages available.
Downhill Biking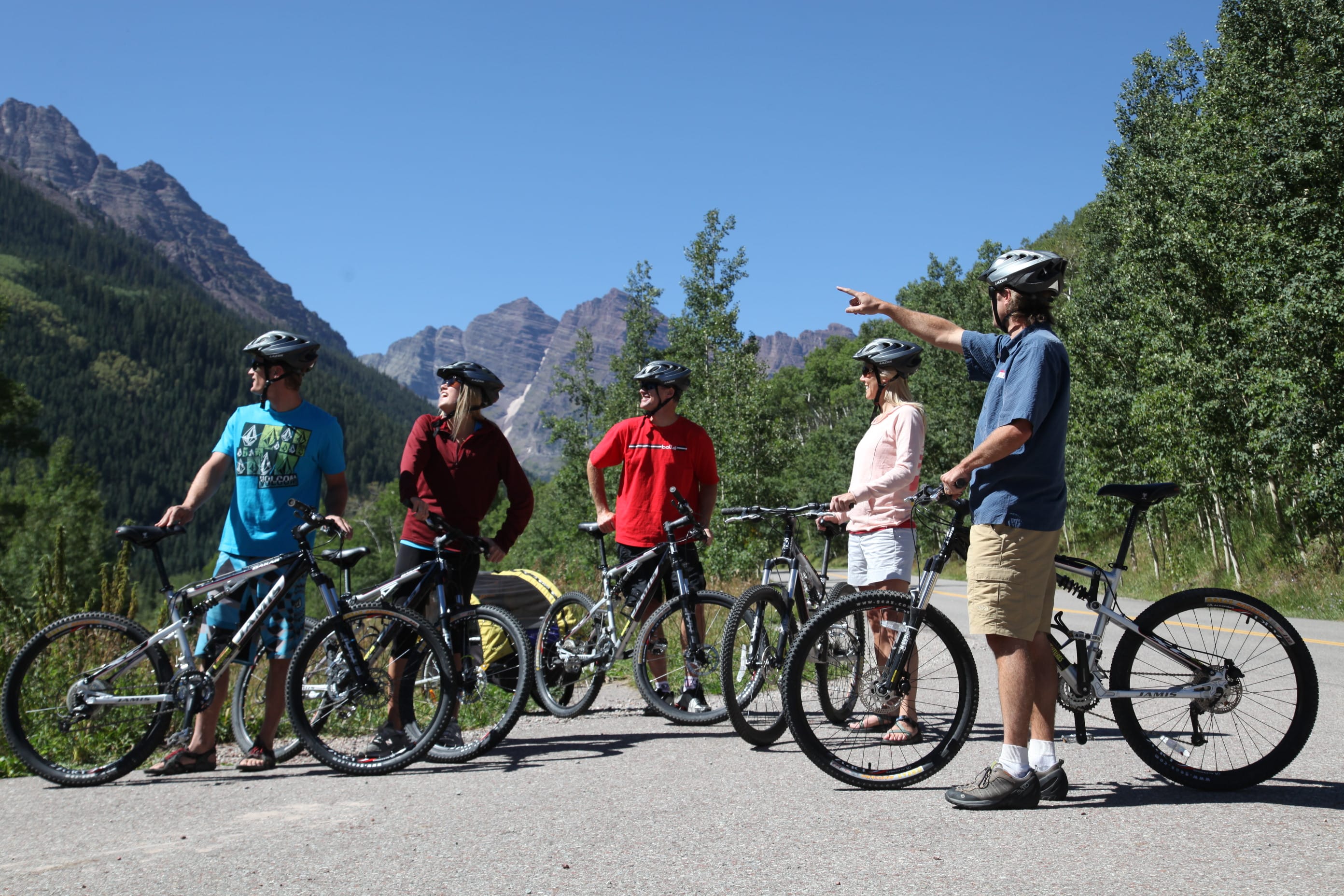 For a truly authentic Snowmass experience, plan to take in Maroon Bells by bike. With the backdrop of North America's most photographed peaks on display, all levels of riders are invited to experience a half- or full-day tour either beginning at picturesque Maroon Lake, where they will coast downhill for 12 miles through the beautiful Maroon Valley, or the Ride the Rail Trail, where beginner to intermediate riders will follow the historic railroad line that once carried passengers into Aspen and transported silver ore out. More experienced riders may prefer to opt for half- or full-day challenging single-track mountain biking, or the Snowmass Divide Ride, where they'll ride some of Colorado's most epic and vigorous back-road trails.
Hiking For All Ages

There is Amazing hiking available from right in town to nearby trailheads with hikes for all ages. You can hike among the high peaks of the Rocky Mountains and it's all kid friendly and safe! There's no experience like it!
River Rafting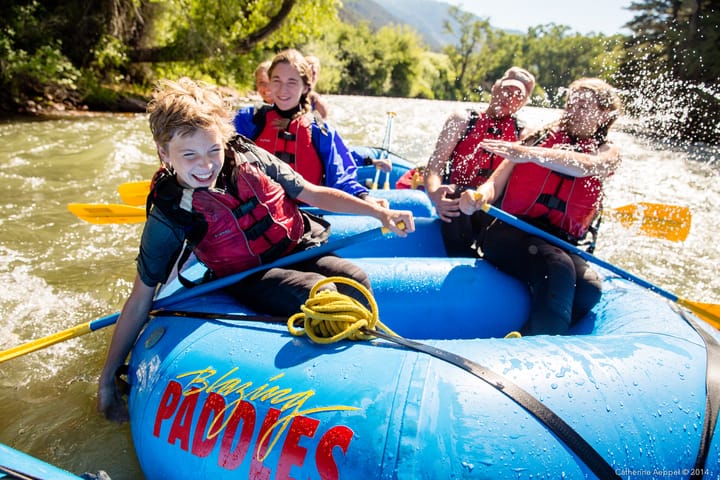 As anyone who's ridden wild rapids can attest, river rafting can be next-level adventurous. Whether your family prefers to dip their toe into the white water experience with calmer, more kid-friendly rides, or they want to push boundaries and try stand-up paddle boarding through rushing, unpredictable waters, options abound with customized trips suited to every family.
Backcountry Jeep Tours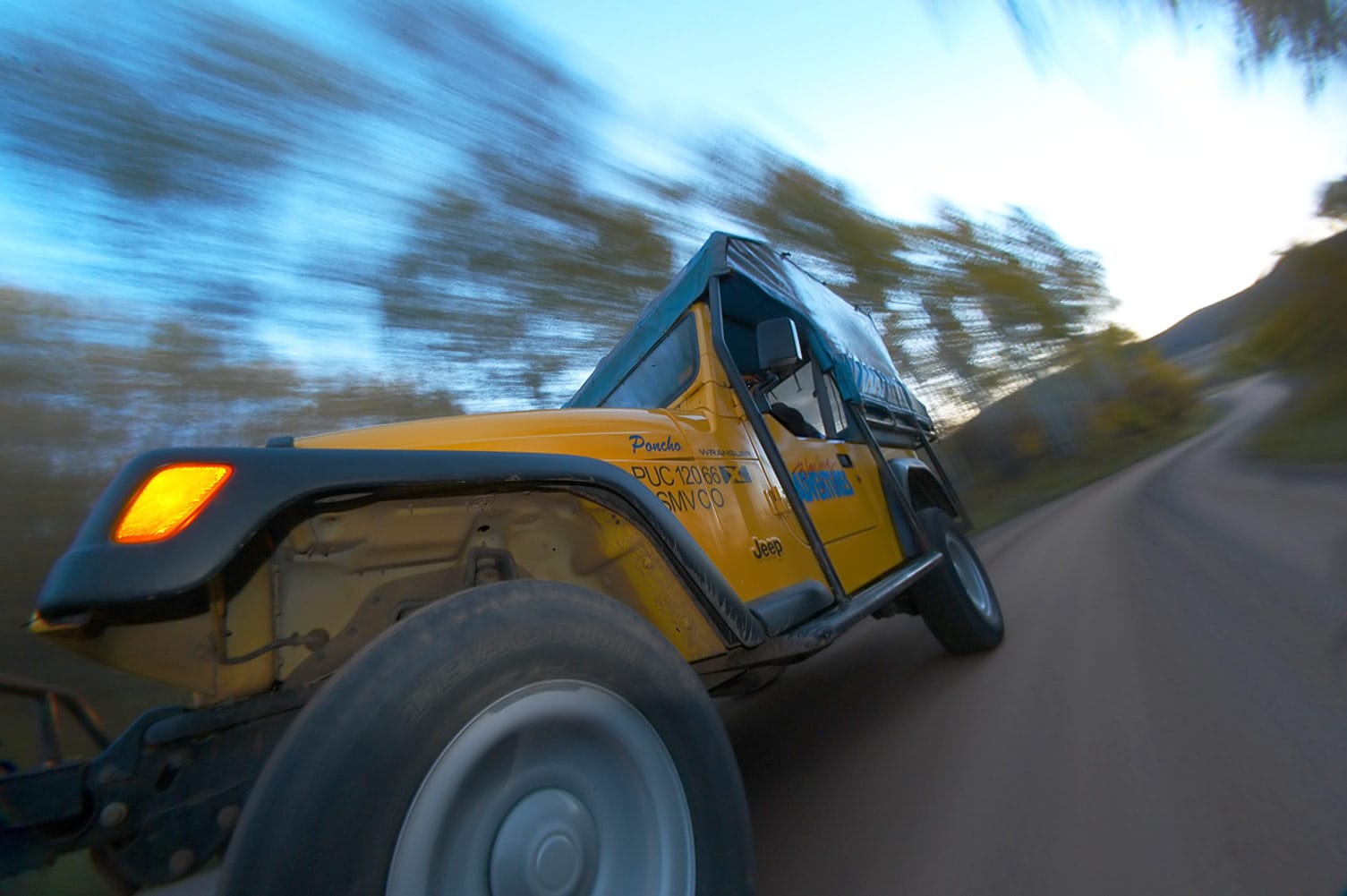 When taking in Snowmass' spectacular mountain views is a #vacationpriority, getting to Insta-worthy vantage points via Jeep is a must. With an emphasis on comfort, these built-for-off-roading vehicles transport families through amazingly scented forests and high alpine flora and fauna, to a host of stop-and-stare locales, including Gold Hill, Lenado, Independence Pass, and Colorado's fourteeners, where peaks reach an astounding 14,000 feet above sea level. Available in half- and full-day tours, there's also the option to tour Ashcroft, the famous and historical ghost town, to stop for lunch at one of many charming picnic destinations, and to meander around the Castle Creek Valley, which is appropriately deemed one of the most beautiful areas of Colorado.
BONUS ATTRACTION:Glenwood Hot Springs!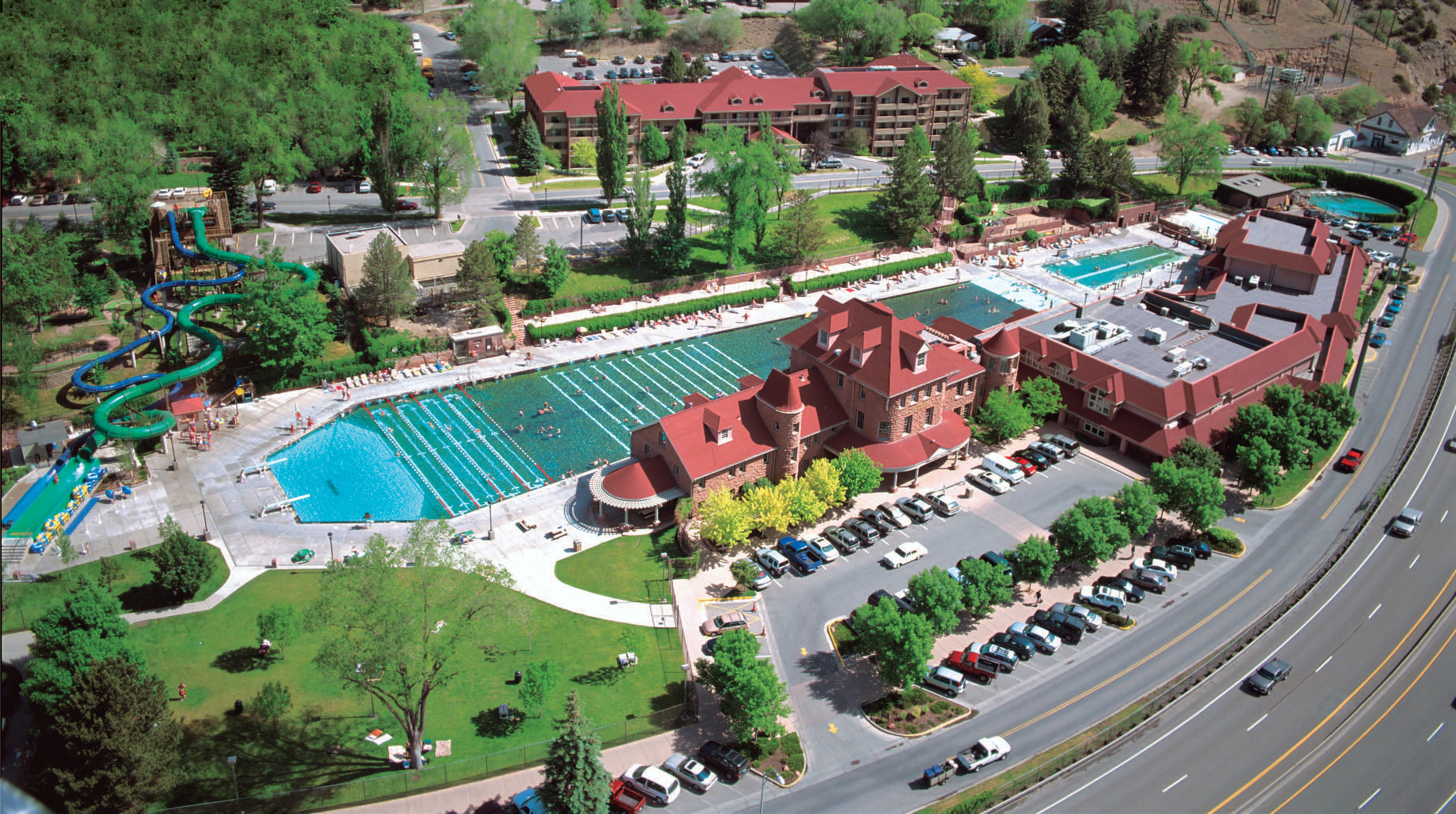 This massive, long-running hot-springs pool in serene mountain surroundings is the perfect bonus fun family experience. During the warm weather months, Glenwood Hot Springs Pool operates two water slides. The Shoshone Chute is a body slide, while riders on the Avalanche Falls slide use inner tubes for their descent. Both slides feature a 47-foot drop which deposits riders into a separate pool overseen by lifeguards. For those looking for a break from the summer heat, pull up a lounge chair under one of the property's giant poplar trees or relax beneath the newly built shade pergolas. A restaurant with indoor and outdoor seating serves breakfast and lunch, as well as an assortment of snacks and beverages including beer and wine.
Whether your family prefers to hang out amongst Rocky Mountains peaks, ride exhilarating white water rapids, or coast on a bike while taking in otherworldly surroundings, Pure Adventure Snowmass Family Adventure won't disappoint!